Changes to Moda Collection - Moda Altro replaces Moda
August 12, 2021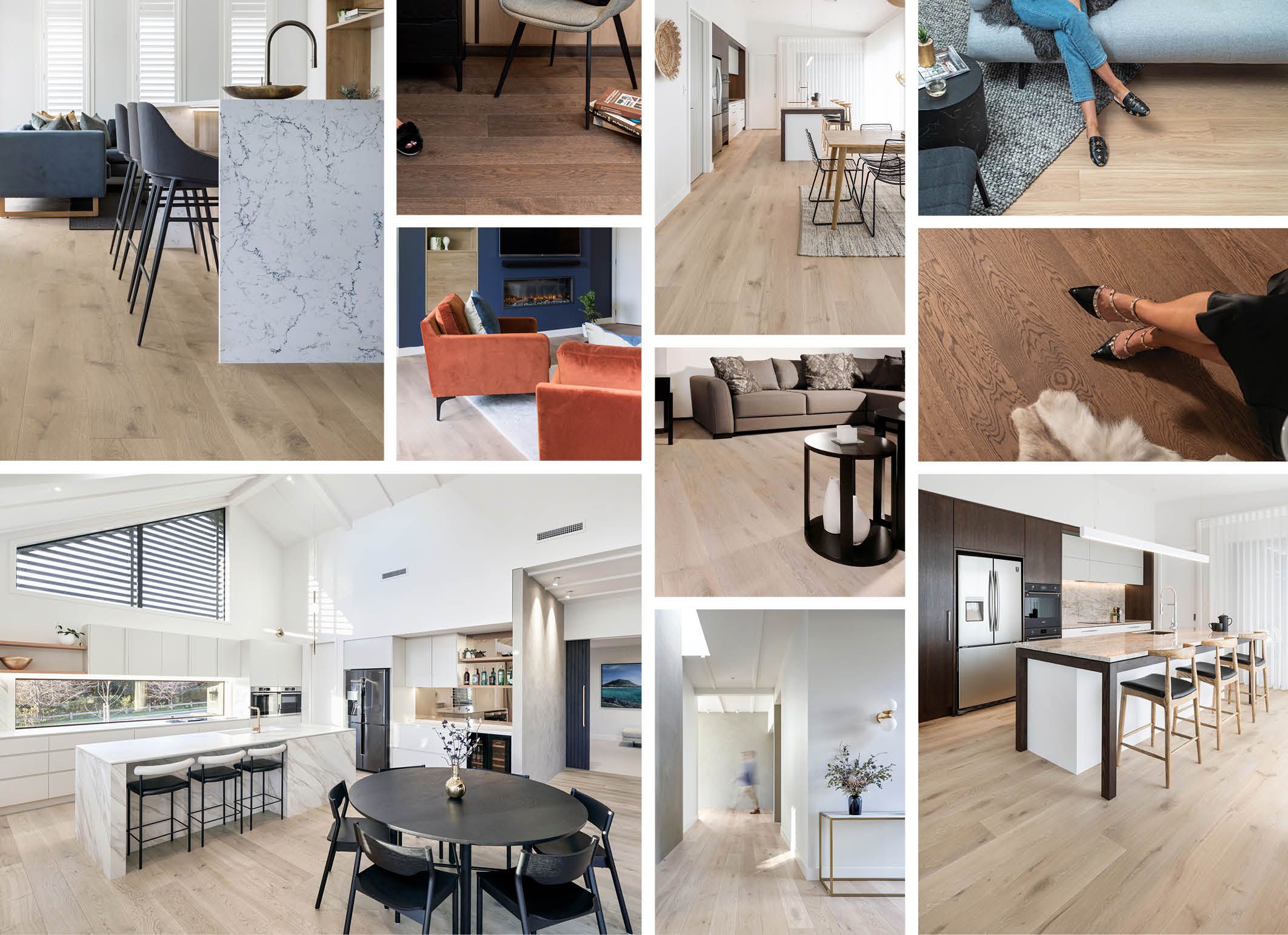 Since its launch in late 2019, the Moda Collection has become a firm favourite with New Zealanders. With over 60,000m2 successfully installed to date, it has quickly established itself as our most popular flooring collection yet.
Despite its success, we have encountered several challenges supplying Moda over the past 8 months as major disruptions in the global market have combined with increased lead times and pricing from our manufacturer. This has resulted in several price increases in recent months and many of the most popular styles in the Moda range going out of stock.

Due to the popularity of the range, we have established a relationship with an alternative manufacturer to ensure a consistent source of supply and shorter lead times. This will result in the existing Moda Collection being phased out over the next several months – and the introduction of Moda Altro.

Moda Altro is a premium range of engineered wood flooring which includes all the popular colours, styles and benefits of Moda, but with additional features such as a wider plank, more options in herringbone and an even more sustainable core material.

The Moda Altro collection boasts nine of the same stylish colours and matching stair nosings as Moda, with some now available in both feature and light feature grade oak (including the best-selling Capri), and the re-introduction of Como. Due to its similarity to other colours in the range however, Moda Portofino will not be replicated in the Moda Altro collection.

With a trend in demand for wider planks, Moda Altro comes in a beautiful 220mm wide plank, which can add an upscale and modern feel to a home, elevate the aesthetic of an interior and make the space feel bigger than it is. The collection also offers Herringbone in not only Capri, Sorrento and Dolcedo, but Mondello and Verona too.

Developed by Forté, Moda Altro's new NatureMatte finish replicates the appearance of Moda's SilkMatte finish, looking raw and untouched like an oil. A Bona®-based finish from Sweden, NatureMatte also provides superior durability and water resistance.

Like Moda, the collection is low VOC, has no added formaldehyde and has a 4mm European Oak wear layer. To circumvent the current global shortage of plywood however, Moda Altro features a Hevea core, offering the same quality as plywood, but with a strategic advantage of better availability and more cost-effective shipping.

Hevea, also known as Rubberwood, is a fast-growing renewable plantation hardwood that has the same strength and density as oak. The trees, grown in plantations in Malaysia, are tapped for latex, then at the end of their life are harvested to become rubberwood lumber, making it a sustainably grown and environmentally friendly wood.

Moda Altro, a range of modern and contemporary on-trend products, exudes a brightness that will linger long in the memory. It is sustainably certified and is the perfect solution for those living a 'green' lifestyle and seeking a healthy home. In fact, it may just be our most eco-friendly collection yet!

Samples of Moda Altro will be available from October 2021 with stock available from early 2022. We encourage all professionals to retain their existing Moda Sample Kits for colour reference for the time being - our team will be in to update samples when sample stock is available.

If you have any questions or would like more information about Moda Altro, please give our team of experts a call on 0508 35 66 77, email us at [email protected] or live chat with us on our website.

How is Moda Altro similar to Moda?
- 4mm European Oak wear layer
- Low VOC, and does not contain any added formaldehyde
- Compatible with most types of underfloor heating
- Sustainably certified
- Can be sanded 2-3 times if needed
- 25 year residential warranty
- 5 year commercial warranty
- Equivalent price point
How does Moda Altro differ to Moda?
- 15mm construction (vs 16mm)
- 220mm wide planks (vs 190mm)
- Hevea core (vs Birch Plywood)
- Selected colours available in light feature and feature grade (including best-selling, Capri)
- Herringbone also available in Mondello and Verona
- NatureMatte Lacquer finish further improves moisture and wear resistance
Suggested Moda Altro replacements for Moda:
Moda Capri – Moda Altro Capri Light Feature or Moda Altro Capri Feature
Moda Capri Herringbone – Moda Altro Capri Light Feature Herringbone
Moda Mondello – Moda Altro Mondello Feature
Moda Sorrento Light Feature – Moda Altro Sorrento Light Feature
Moda Sorrento Rustic - Moda Altro Sorrento Feature
Moda Sorrento Herringbone - Moda Altro Sorrento Light Feature Herringbone
Moda Verona – Moda Altro Verona Feature
Moda Tuscany – Moda Altro Tuscany Feature
Moda Isola – Moda Altro Isola Feature
Moda Dolcedo – Moda Altro Dolcedo Feature
Moda Amalfi – Moda Altro Amalfi Feature (coming soon)
New additions in Moda Altro:
Moda Altro Como Feature (coming soon)
Moda Altro Mondello Feature Herringbone (coming soon)
Moda Altro Verona Feature Herringbone (coming soon)

Product deletions (will not be replicated in Moda Altro):