Improvements Coming for Moda Collection
Product News | March 15, 2021
Enjoying 'la dolce vita' right here in New Zealand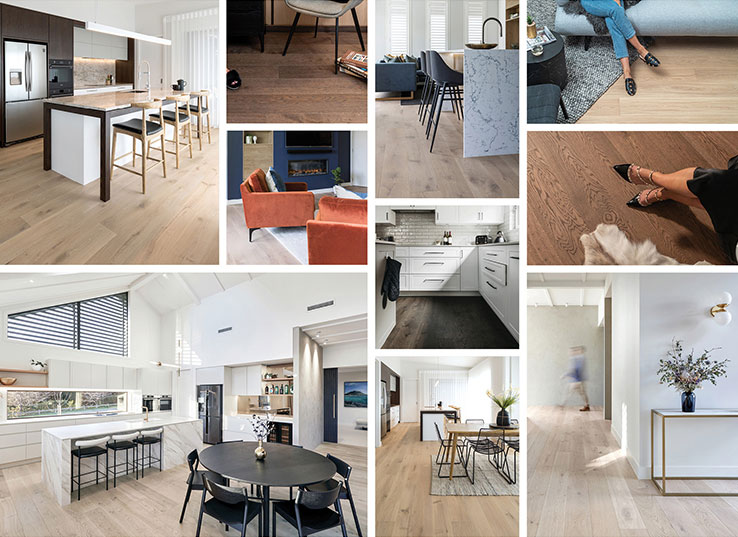 Since its launch in late 2019, the Moda Collection has become a firm favorite with New Zealanders. With over 40,000m2 successfully installed to date, it has quickly established itself as our most popular flooring collection. We can confidently say that Kiwis are enjoying the 'dolce vita' it delivers!
Based on customer feedback, we have made improvements to the range as outlined below. These changes will start coming through in stock that arrives from June 2021 onwards. If you or your clients are considering purchasing a Moda floor and if you are unsure, please reach out to your Forté contact to ensure you have the correct sample.
Filler Colour
In response to customer feedback, we have improved the filler colour (present on filled knots, cracks etc) to dark so that it blends into the natural knot colour. See an example below;



(LH image: New filler colour, RH image: Old filler colour)
Grade Descriptions
We have changed the names of the grades to more accurately reflect the look of the product. Note, the grading itself has not been changed - only the grade description (with one exception - Moda Mondello, which has been improved to a cleaner grade as per the next heading).
• Prime grade is now called Light Feature. This grade has small and less frequent knots and character throughout the plank, achieving a more clean, premium look.
• Feature grade is now called Rustic. This grade has more frequent and larger knots and character within the plank. Frequent knots and character achieves a more rustic, natural look.
Moda Mondello
We have improved the grade of Moda Mondello to Light Feature to give a cleaner look (less knots/feature etc)
Pricing
These improvements have resulted in a price increase of approximately 7%; effective 1st April 2021. If you secure stock for your project prior to this date (including pre-orders of the new and improved product), we will honour the original price.