Environmental Benefits of Engineered Timber
March 9, 2017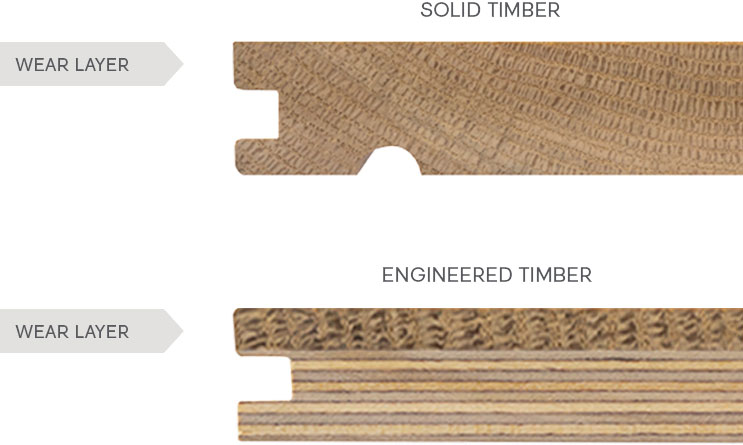 Engineered timber only uses approximately one third of the amount of solid hardwood resource (compared to solid timber of the same dimensions). When you choose engineered timber flooring over solid timber flooring you are helping to decrease the amount of slow-growing natural hardwood timber needed to be harvested to make flooring each year.
With engineered timber, only the wear layer (the area which is able to be sanded back), is made of solid hardwood timber. In comparison, solid timber is made up entirely of hardwood, two thirds of which is located below the tongue - an area which cannot even be sanded back. Engineered flooring really a much more sustainable option. Not to mention, the construction of engineered makes it much more stable too!
Our engineered flooring and wall covering products are manufactured using non-controversial hardwood plywood and responsibly sourced hardwood timbers. For more information on our responsible sourcing and other environmental initiatives click the button below.
Forté Environmental responsibility