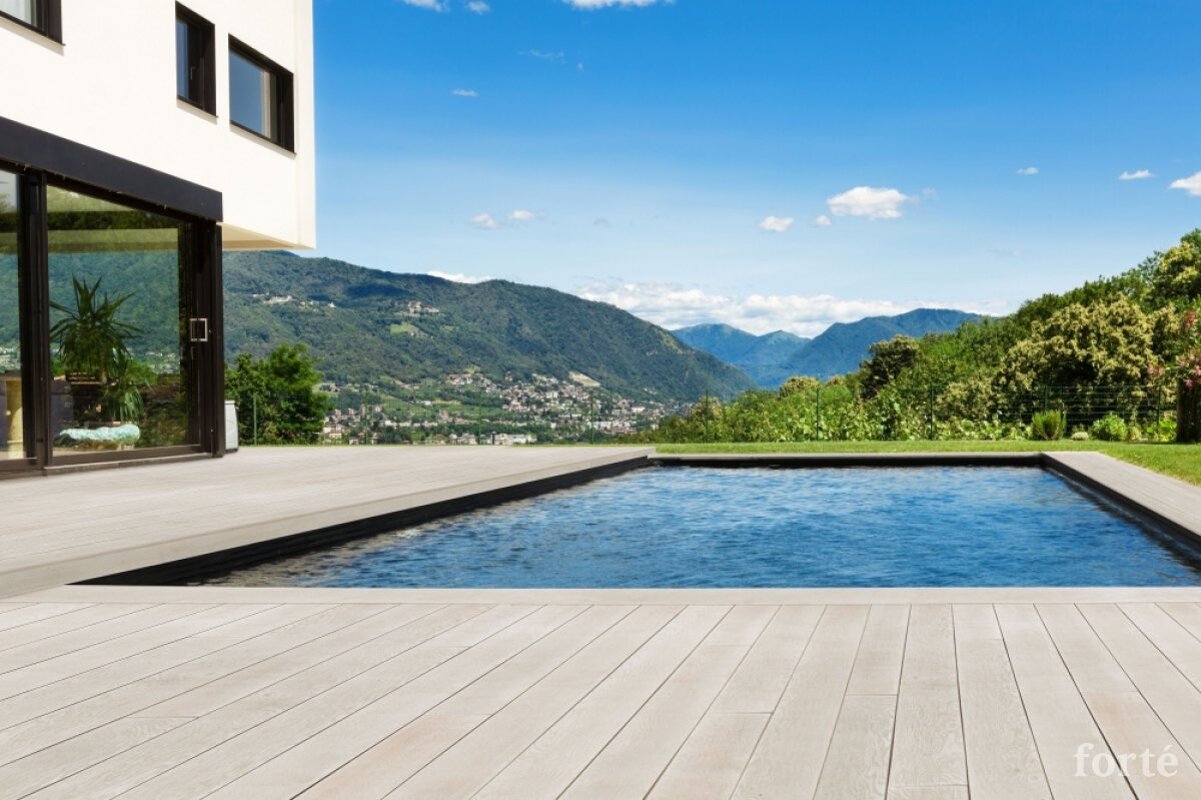 Decking
Looking to expand your living space with a deck to create great indoor/outdoor flow?
Let us introduce you to the world's finest decking - Millboard.
A low-maintenance, high-performance and PLASTIC FREE alternative to timber decking.
See The Range
WHY CHOOSE MILLBOARD DECKING?

Hand-molded from real timber; looks just like the real thing
NO PLASTIC - Unique resin-mineral core does not rot or deteriorate
Virtually no maintenance - Supplied pre-coloured, does not require any staining, oiling or colouring over the period of its life
Fade resistant, stain resistant & splinter free
Provides exceptional slip resistance, even in the wet
Environmentally friendly, low carbon footprint
Rigorously tested for UV and weathering stability to ensure suitability for New Zealand conditions (less than 5% fading over 25 years)
Low expansion & contraction rate (up to 0.2% over the length of a board)
THE BENEFITS OF WOODEN DECKING
What type of decking is best?
Millboard is the world's finest decking material with a high-tech core and rubberised surface which is moulded from real timber. An easy to care for and high performing alternative to timber, Millboard is also plastic free, making it an environmentally friendly decking option. With hardly any maintenance required, you can enjoy a deck that is indistinguishable from wood in appearance and needs no staining or treating over time.
What type of deck lasts the longest?
Tried and tested in extreme climates, Millboard is an ideal solution for New Zealand's harsh environmental conditions. Made with UV stabilisers and heat-reflective pigments, ensuring your deck won't fade, stain or splinter, Millboard offers a slip resistant and non-algae surface, even after heavy rain.
What is the cheapest form of decking?
Our Millboard decking products provide cost per m² - view now. For pricing information on other Millboard products, contact us or request a free sample to help you pick the right decking colour for your project.