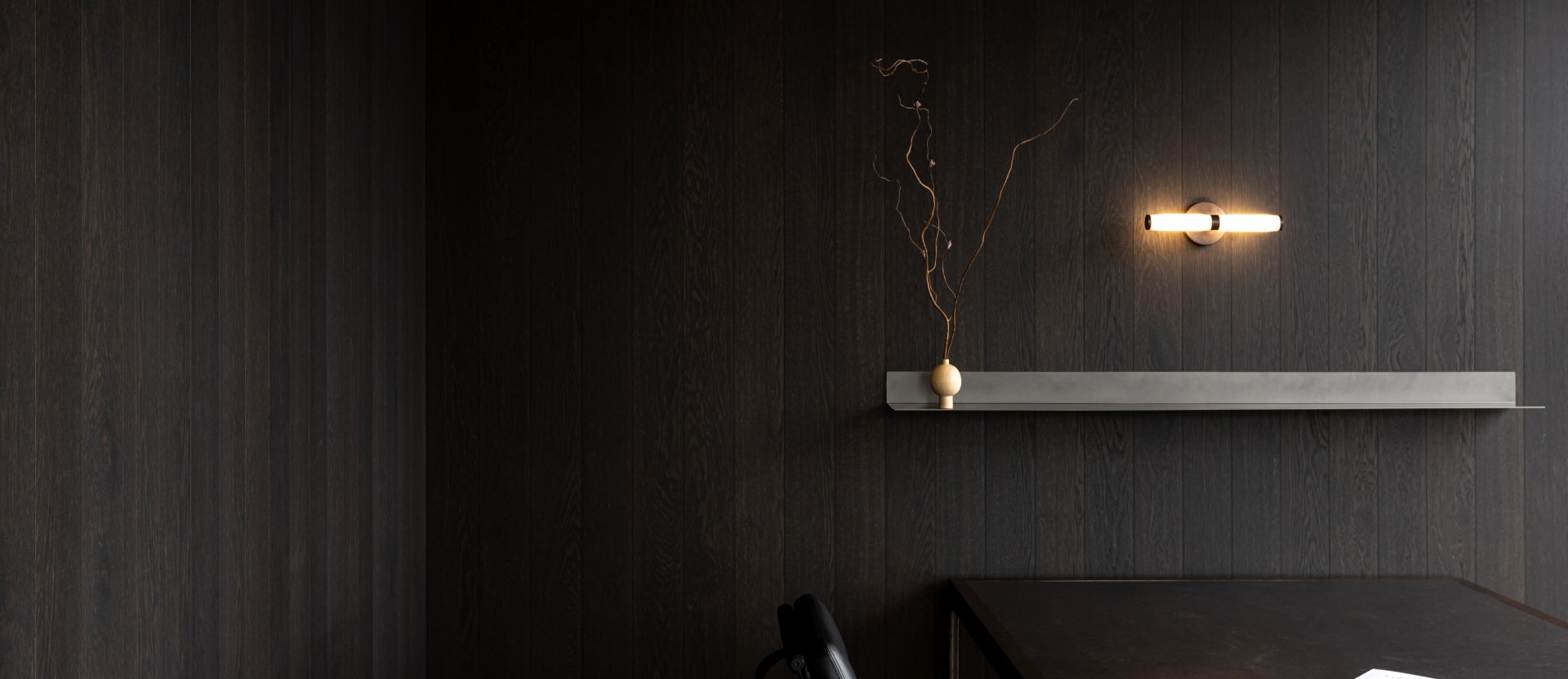 Forté's Showroom takes out Retail Award
July 15, 2022
We are excited to announce that our flagship Auckland Showroom and Experience Centre, designed by Wonder, took home this year's Retail Award at the Interior Awards 2022 last night.
The Interior Awards celebrates New Zealand-designed projects that push the limits of spatial and interior design and recognises excellence across ten award categories including retail, hospitality, healthcare and wellness, workplaces and residential interiors, to name a few.
The Awards jury felt that the showroom was a rich and welcoming project that combined strong crafted elements and ideas by incorporating 3D-printed elements with heavy raw and natural materials.
"This collaborative project brought together family members and makers, working together to create a space where the level of craftsmanship, care and attention to detail is palpable throughout." - Interior Awards 2022 jury.
The hero of the Showroom and Experience Centre is, naturally, the timber that covers the floor, ceilings and walls in different textures and colours.
"There are areas for business and comfort, with transitions between hard and soft finishes used to signal the mood. Cement and blackened steel cover the surfaces where timber is not featured, a deliberately minimal palette that doesn't let the focus stray far from the wood," says Buster Caldwell, Wonder.
Careful thought and consideration were put into every aspect of our Auckland Showroom and Experience Centre, and we are proud to have our space nationally recognised.
"The showroom encompasses and embodies the true essence of Forté and provides an immersive space where clients and industry partners can feel inspired by the array of raw, natural and tactile materials showcased throughout. Timber is the focal point of the entire space and allows our clients to imagine the potential of having our products featured in their project," says Gaius Piesse, Forté General Manager.
A big congratulations to all the category winners, which included nine projects and one up-and-coming designer.
Among those who were honoured at last night's awards were Ārepa by Studio 11:11 in the Workplace up to 1000m2 category, Seven by SemiCreative for Hospitality, AUT Te Āhuru Recreation Centre by Jasmax in the Health and Wellness category and The Cabin by Johnstone Callaghan Architects for Residential.
View all the Interior Awards 2022 winners here.
Watch Wonder's presentation on our Showroom and Experience Centre here.
BOOK A SHOWROOM VISIT
To ensure you receive the best experience and are given the opportunity to utilise all that the Showroom and Experience Centre has to offer, please book an appointment with one of our Project Consultants.