In 2019/2020 We see natural elements continuing to be a highly influential in timber trends. From raw look finishes, to tactile textures and earthy tones its all about creating a pared-back, refined version of nature.
New Neutrals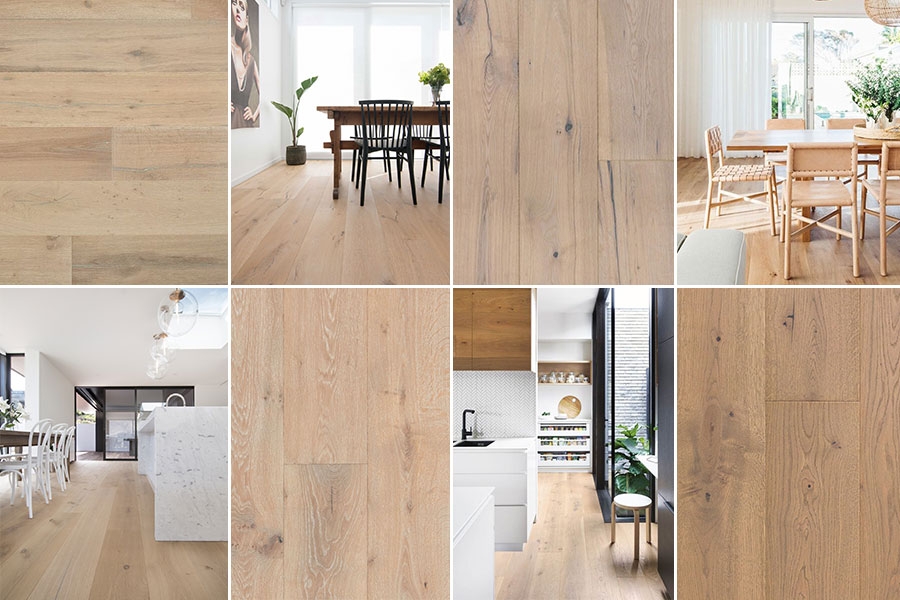 Gone are yellow tones of natural Oak - shades of biscuit, camel and beige have moved in and are here to stay.
Lighter Tones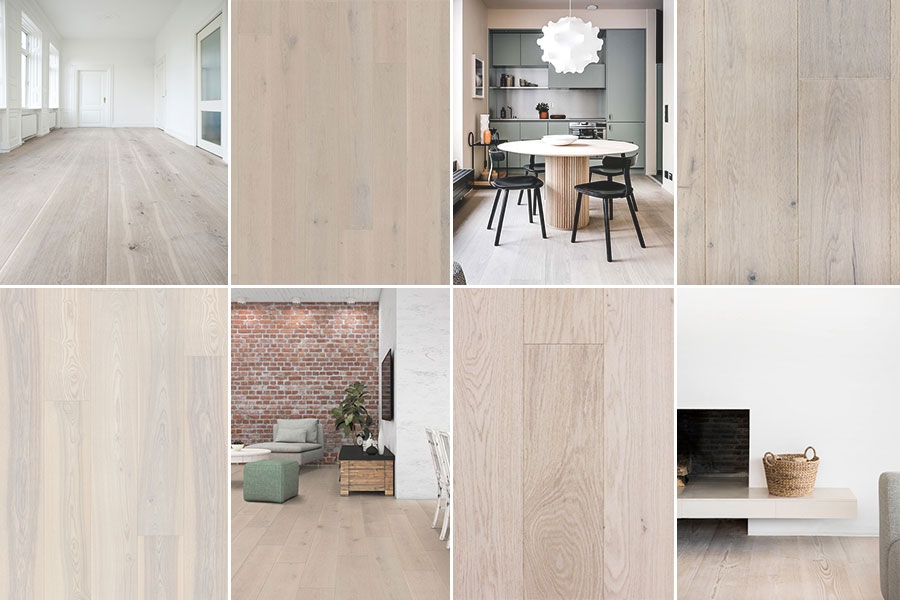 Blondes and white / grey washes, loved for their neutrality, will continue to be popular.
Greige Hues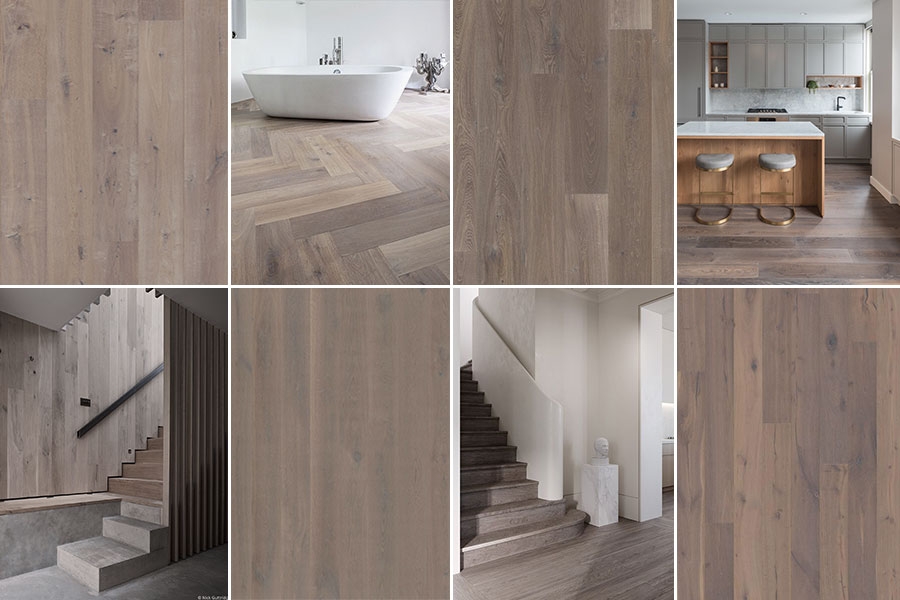 Cool greys will become less favored while warmer greiges will see a resurgence.
Browns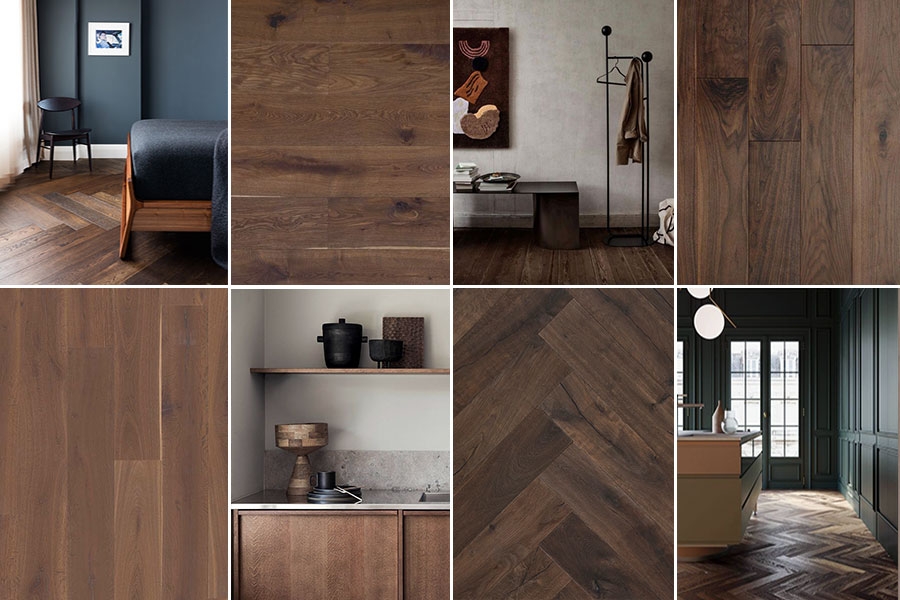 Also creeping back onto the scene are browns - from mid red-brown tones, through to walnut and darker chocolate brown tones..
Textures and Raw look Finishes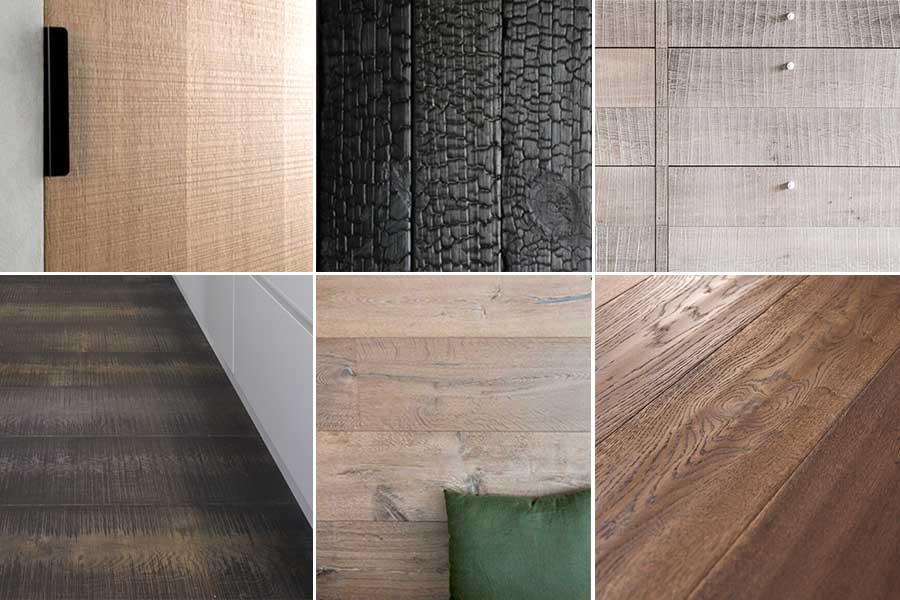 Texture will continue to trump, from discreet effects such as wire brushing, through to heavier hand-scraping and beautiful sawmarkings. Low sheen barely-there finishes are the only way to go, keeping the look super discreet and natural-looking.
Wide Planks & Patterns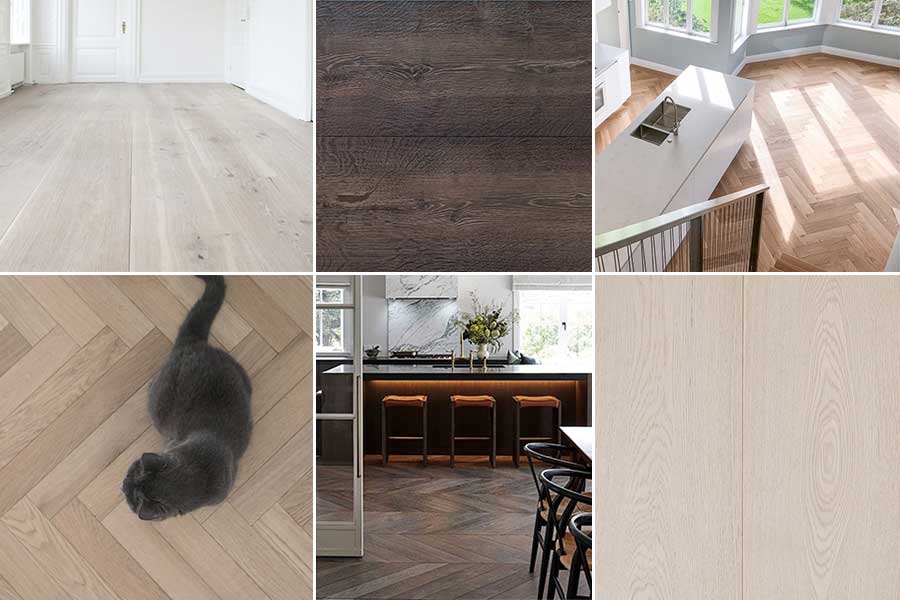 Wide planks will continue to be popular. Patterned floors will also continue to rise, with Herringbone the more traditional choice and Chevron being chosen more often by the more daring among us.
Timber all Around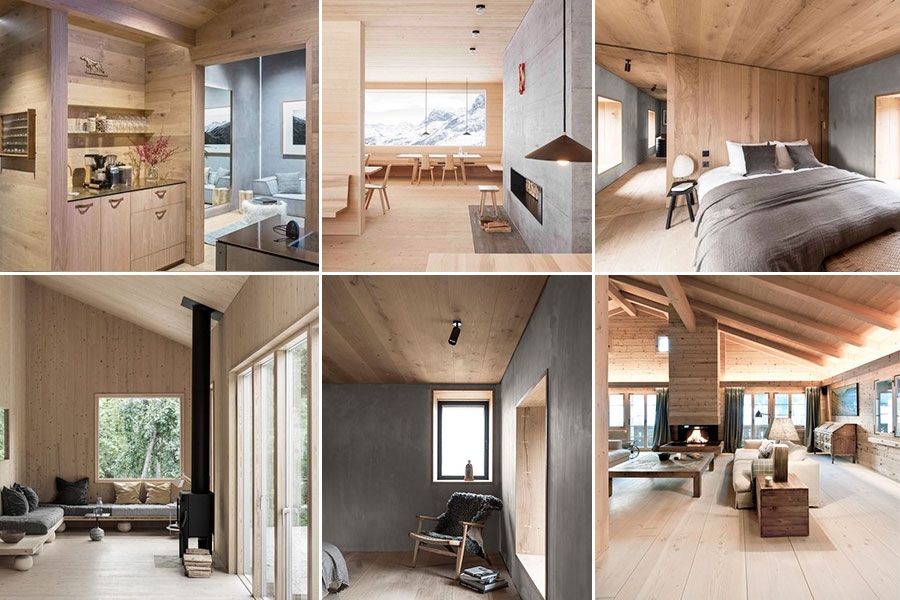 It is becoming more and more popular to use timber not just on the floor but on walls and ceilings too - and in some cases all three. This really injects character into a space and can create a cozy cabin feel.
Finishing Details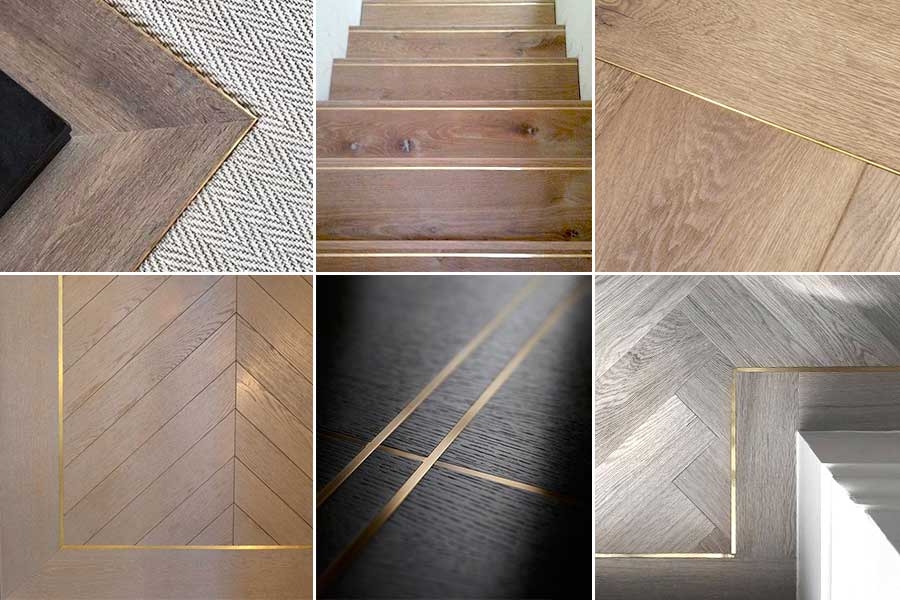 It's true that its all in the detail. Finishing trims in finishes such as brass and blackened steel are becoming increasingly common as designers realize just how much they elevate an interior - adding that final touch creates such a wow factor and can help give an expensive look to any interior.