Engineered Timber Flooring Explained
Advice | November 24, 2020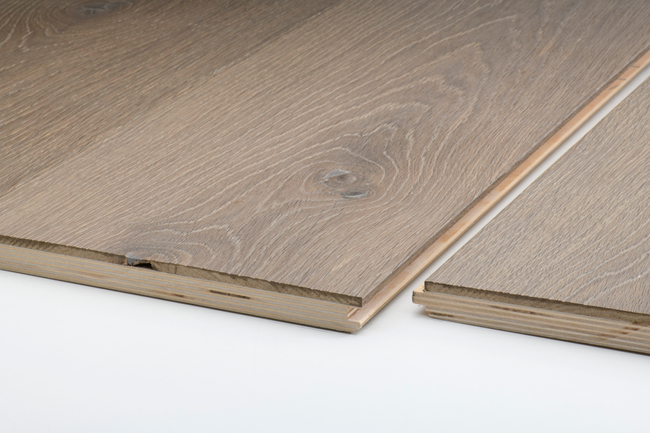 Engineered timber flooring has a wear layer (aka lamella) of solid timber, which is pressed and glued to a man-made backing designed to increase stability.

The wear layer of an engineered timber floor is usually made from the same kind of hardwood timber species as is used for solid timber flooring – e.g. American Oak, European Oak, Walnut. The thicker the wear layer of an engineered timber floor, the more potential re-sands it will offer. For more information view our article on What is a Wear Layer.
The backing layer/s on an engineered timber plank are designed to provide stability and help minimize the movement caused by changes in temperature and humidity. Backing materials and method of construction vary between brands. For more information on types of engineered flooring see our article Types of Engineered Timber Flooring.
Engineered flooring is available in a wide range of colours and finishes, and is often supplied pre-finished with lacquer, UV oil or natural oil. A well-made engineered timber floor is much less likely to face issues common with solid timber flooring such as shrinkage, warping cupping and bowing. Once an engineered floor is installed an untrained eye can't tell that it isn't a solid timber floor.
Due to its inherent advantages, the majority of real timber flooring installed in Europe and New Zealand nowadays is of engineered construction. For more information refer to our article 10 reasons to choose Engineered timber flooring over Solid.