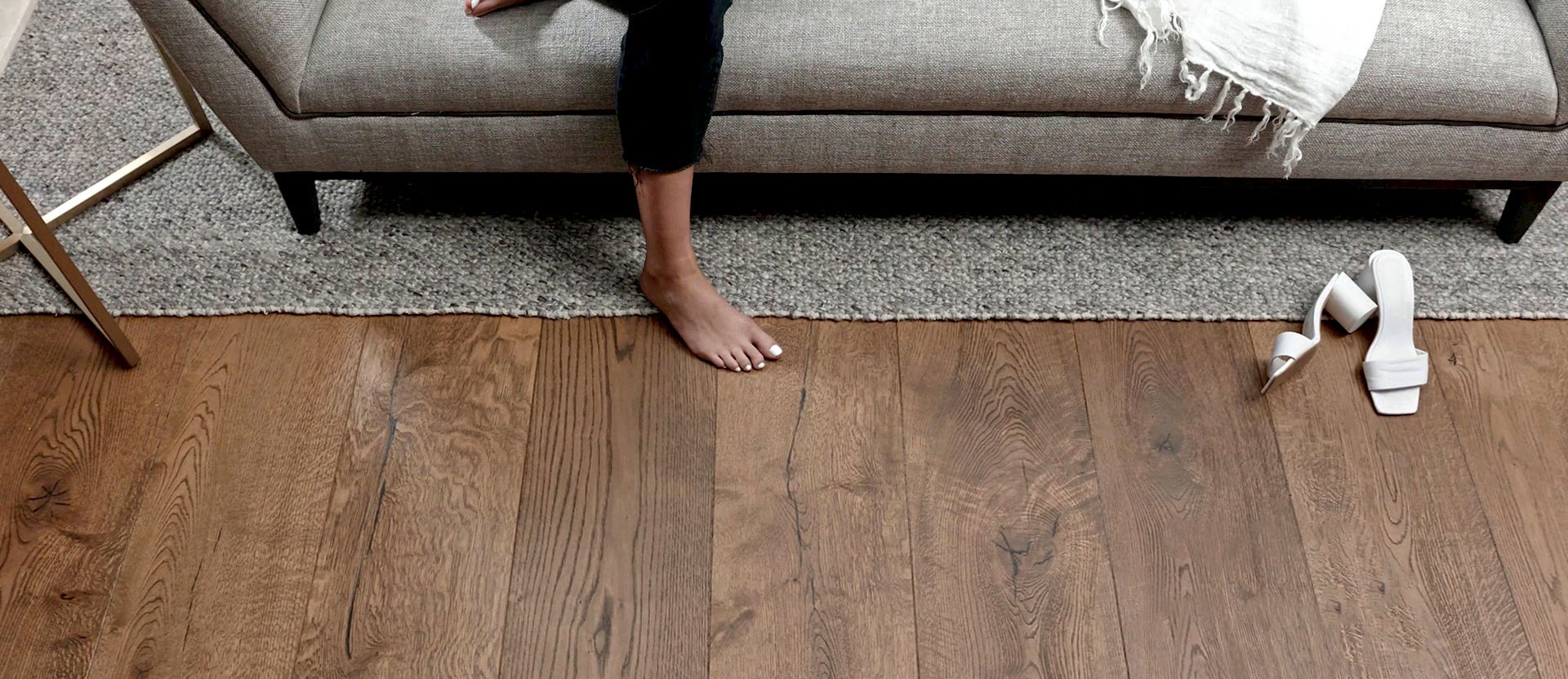 5 Reasons to Choose Prefinished over Unfinished Wood Floors
March 17, 2022
One of the most important decisions when opting to have wood flooring installed in your home is whether to choose a prefinished wood floor or have the floor installed and finished on-site.
Traditionally, wood flooring was always installed as unfinished planks and sanded and stained on-site. However, prefinished floors have now become the popular choice mainly due to their easy and straightforward installation process. 
Below we'll give you five reasons why prefinished wood flooring is the better option for you and your project.
Prefinished wood flooring
Prefinished means the wood floor has been coloured and coated in the factory. The timber is sanded, stained and sealed during manufacturing to achieve the best possible finish.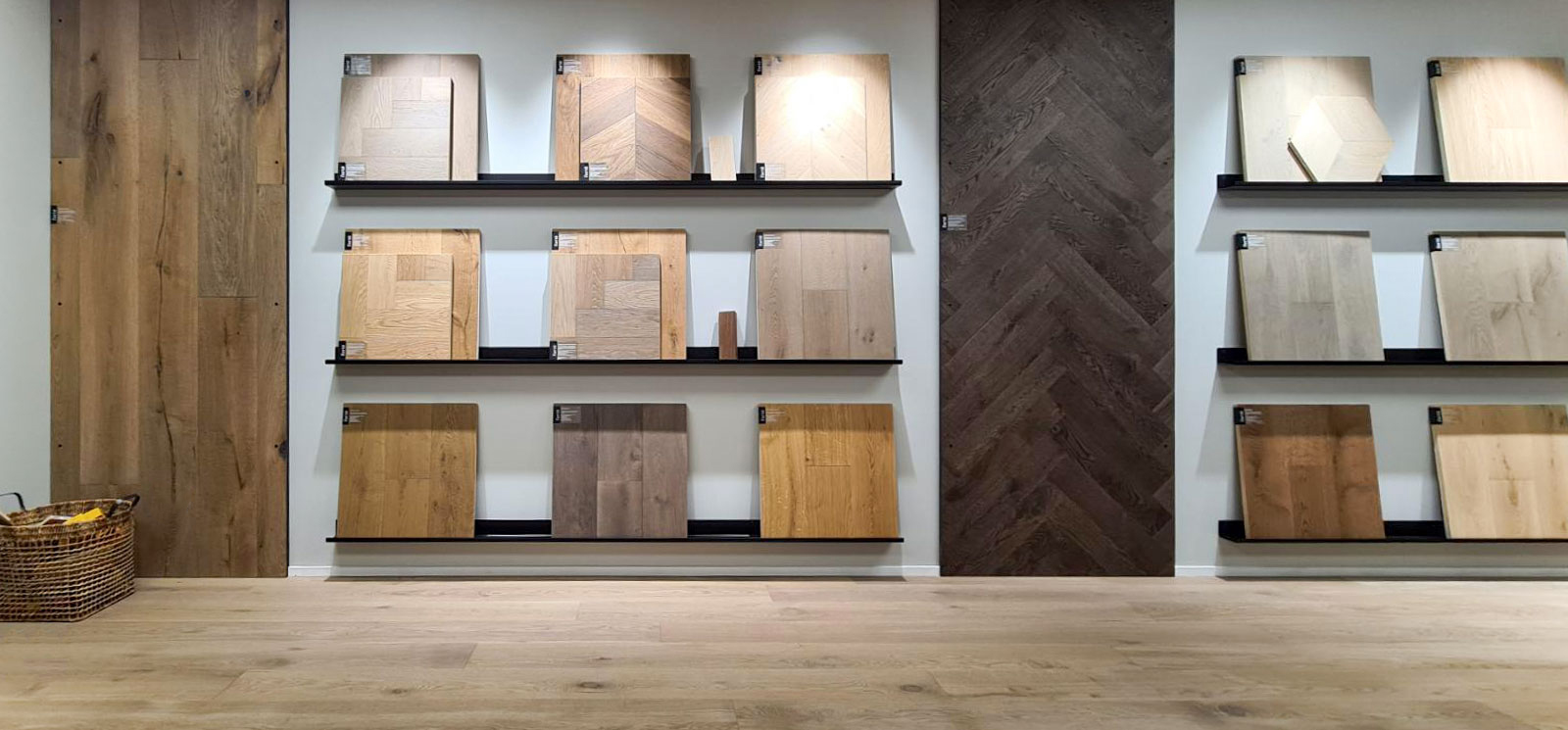 Unfinished wood flooring
Unfinished wood flooring means the planks are supplied as uncoated hardwood that must be sanded, stained and finished on-site once the floor has been installed.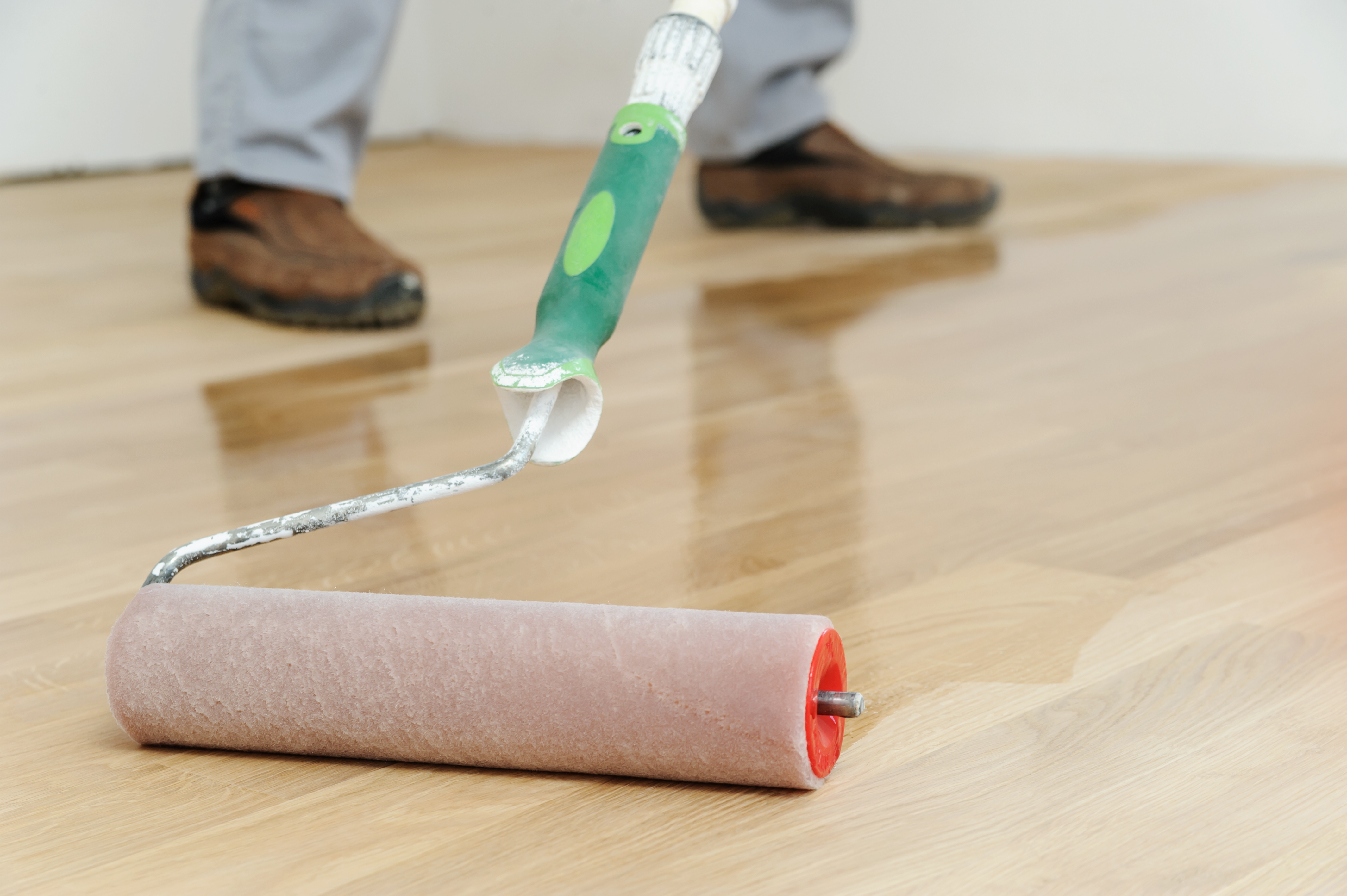 5 Reasons to choose prefinished wood floors
1. What you see is what you get
Prefinished timber flooring is available in a wide variety of factory-applied colours. We work closely with the factory, by implementing strict quality control processes, to ensure each batch is consistent and the final colouring and staining of the planks is exactly what you ordered. Custom colours can also be ordered if required, meaning you can get a colour that is completely unique to you.
When unfinished wood flooring is stained on-site, there is the risk of the colour turning out different to the sample colour and what was expected due to the thickness/thinness of the coats applied, as well as the method in which the stain was applied to the samples.
2. Increased durability = Less maintenance
Once the wood has had a coloured stain applied in the factory, a protective UV cured coating is applied. This durable protective coating, which can only be applied by commercial application under UV lights, is more durable than any other coating that can be applied on-site by a floor finisher. This is one of the most important aspects of your flooring as the final protective coating determines the longevity of your flooring and how it will wear, as well as how glossy or matte your floor's appearance is.
Some prefinished floor's sealers also tend to be more impervious to stains, moisture, and other discolorations, making the maintenance of the floor a lot easier as the floor will not need to be resanded as often as an unfinished floor. Although this isn't the case with all prefinished wood floors, it is with our products as we have worked closely with the manufacturers to improve our floors' coatings.
3. Quicker, easier and cleaner installation
The installation of a prefinished floor is not only quicker and more straightforward than an unfinished floor, but easier and cleaner too. Due to the planks being coloured and coated in the factory, once the floor has been installed, it is ready to be walked on and used almost immediately.
Once an unfinished timber floor has been installed, the sanding and staining process will need to be undertaken. This is a labour-intensive and time-consuming process as it takes approximately one week to sand, stain, and finish the floor. The sanding of an unfinished timber floor is also a messy process as it leaves a substantial amount of dust on the floor and surrounding surfaces.
Three points to consider with the installation of an unfinished timber floor:
- When sanding and staining on-site, there is an increased risk of dust settling on top of the stain or protective coating before the floor is fully dry. If this happens, the floor will need to be sanded and refinished.
- There is potential for the sander to leave marks on the floor if the sander is not sufficiently skilled. These marks will be highlighted once the stain is applied which will result in the floor needing to be resanded and refinished.
- If the colour is not what you expected, the floor will need to be resanded and recoated. Not only will this result in added time and cost for installation, but the floor's veneer will also lose some thickness due to it being resanded.
4. More cost effective
Overall, prefinished wood flooring usually costs less than unfinished flooring due to reduced costs for installation. Although the actual prefinished product may be more expensive than an unfinished product, once the sanding and finishing process has been done on-site, the cost of an unfinished floor generally works out to be more expensive due to the labour involved.
Read our article on the cost of engineered wood flooring in New Zealand here.
5. No harsh smells
As mentioned previously, prefinished wood floors are UV cured in the factory and therefore do not give off fumes once installed, especially if the floor has been finished with a water-based low VOC polyurethane. As the stain and coating is applied to unfinished floors on-site, they tend to give off strong fumes which can take weeks to dissipate, and even longer when an oil-based polyurethane is used.
Conclusion
An unfinished timber floor that has been installed and finished the right way will offer a beautiful and outstanding result, however there are many things that can go wrong during the installation, sanding and staining process. We at Forté back our prefinished wood flooring products and take pride in reducing the stress for our clients by limiting issues during installation and making the building process as seamless as possible. 
Get in touch with our team of experts to learn about the premium range of prefinished timber collections we offer by calling us on 0800 445 494, emailing us at [email protected] or live chatting with us on our website.