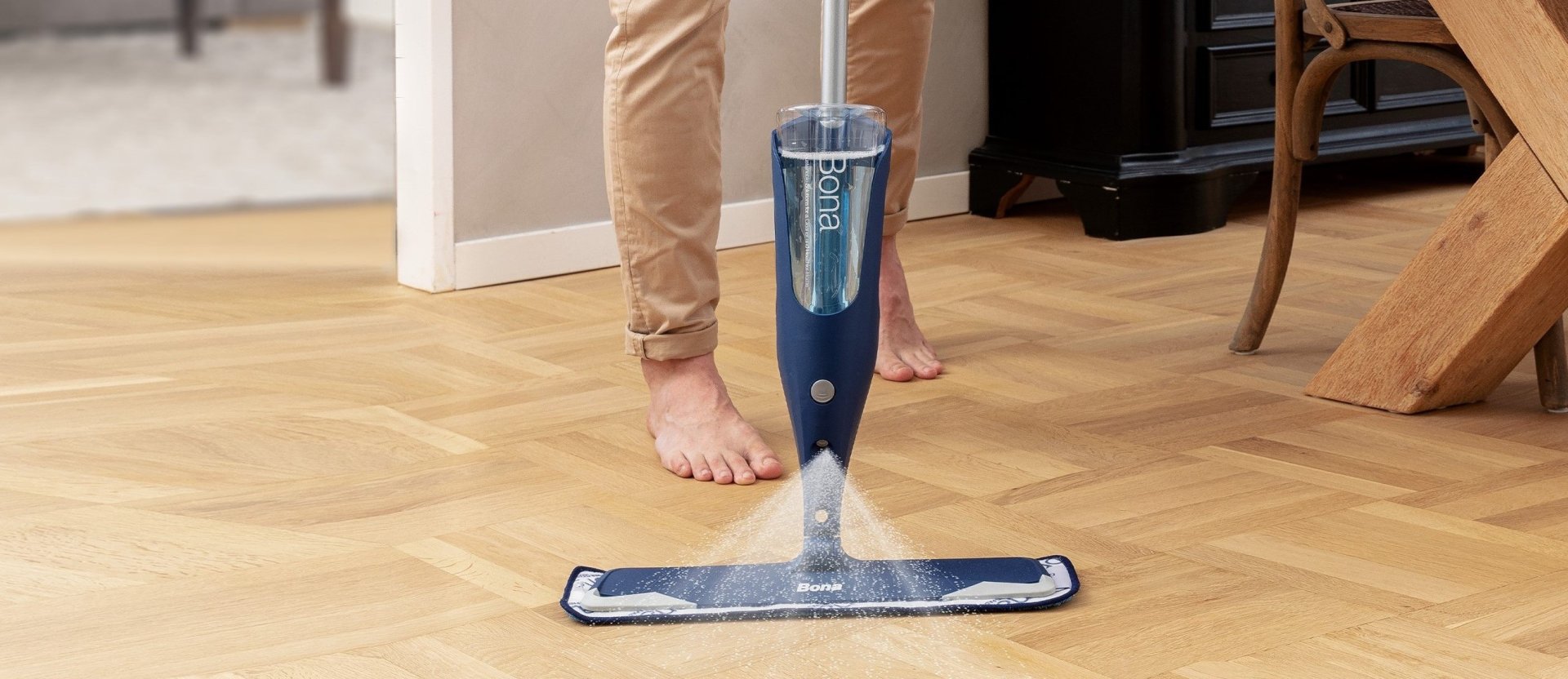 With a significant investment such as wood flooring comes regular care and maintenance. Knowing how to clean your wood floors is essential for protecting and maintaining them to keep them looking their best.

Forté floors are made to last, so with just a little tender loving care you'll enjoy years of beauty beneath your feet.
Cleaning Schedule
Daily – Sweep/Dust
Sweeping your floors with a microfiber mop or dusting pad each day to remove dust and debris will eliminate the risk of your floors getting scratched or the surface being damaged. Bona Microfiber dusting pads use static electricity to trap dirt, particles, and other household allergens and are more effective than using a broom. When cleaning your wood flooring, avoid lifting your microfiber mop from the floor; this ensures the dirt stays trapped under the pad.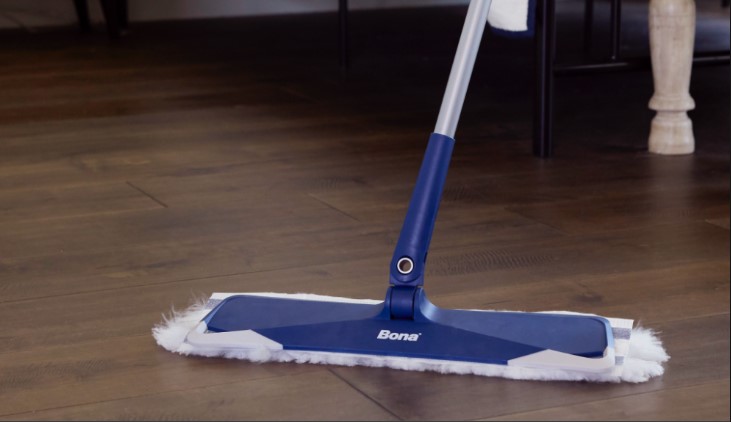 Weekly – Vacuum & Spray Mop
To tackle areas that are harder to reach, such as corners and the spaces between planks, your wood floors will need to be vacuumed, followed by lightly misting and mopping the floors with a Bona® Spray Mop and microfiber pad using Bona® Wood Floor Cleaner solution.
Step 1: Vacuum
Clean the floor from sand, dust and other debris with a vacuum cleaner with a soft bristle head. To prevent damage to the lacquer finish of your floor, ensure the wheels of the vacuum are clean of sand and debris and are freewheeling.
Step 2: Mop
Clean using a Bona® Spray Mop and a microfiber pad with Bona® Wood Floor Cleaner solution. Mop along the length of the board. Wipe the surface using a microfiber mop until the floor is nearly dry.
Important: Make sure you use a freshly cleaned microfiber pad each time you mop your floors.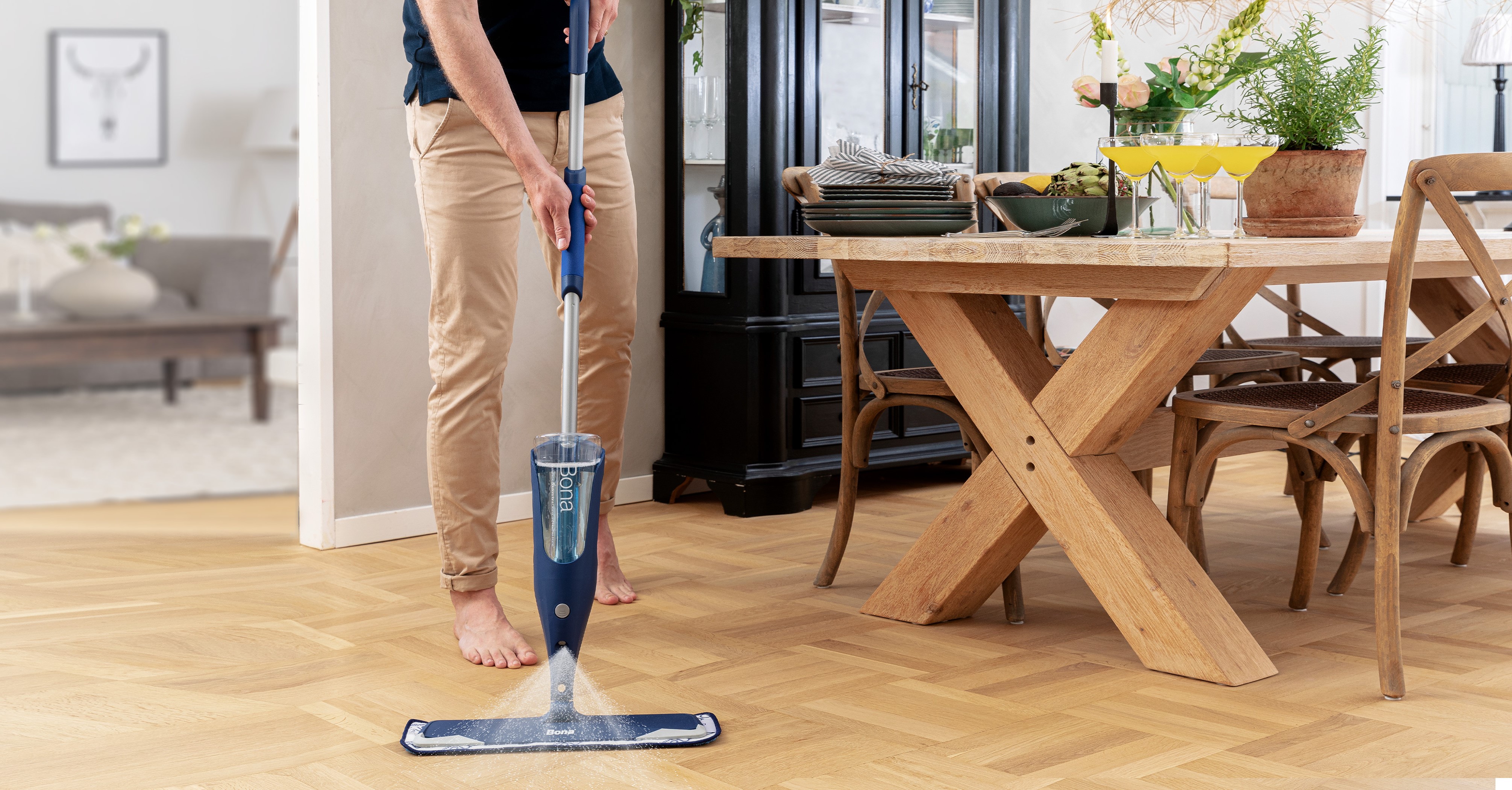 Cleaning Stubborn Stains and Scuff Marks
Spray the Bona® Floor Cleaner onto the desired area and leave for a couple of minutes before mopping away.
Even with a regular cleaning routine, dirt and grime and build up over time – that's just part of using your floors. If you find that the above steps are not removing tougher stains and scuff marks, especially in high-traffic areas, it is a good idea to invest in a Kärcher FC5 Floor Cleaner.
This cleaner gets in between the joints and grain of the wood to remove the build-up of dirt.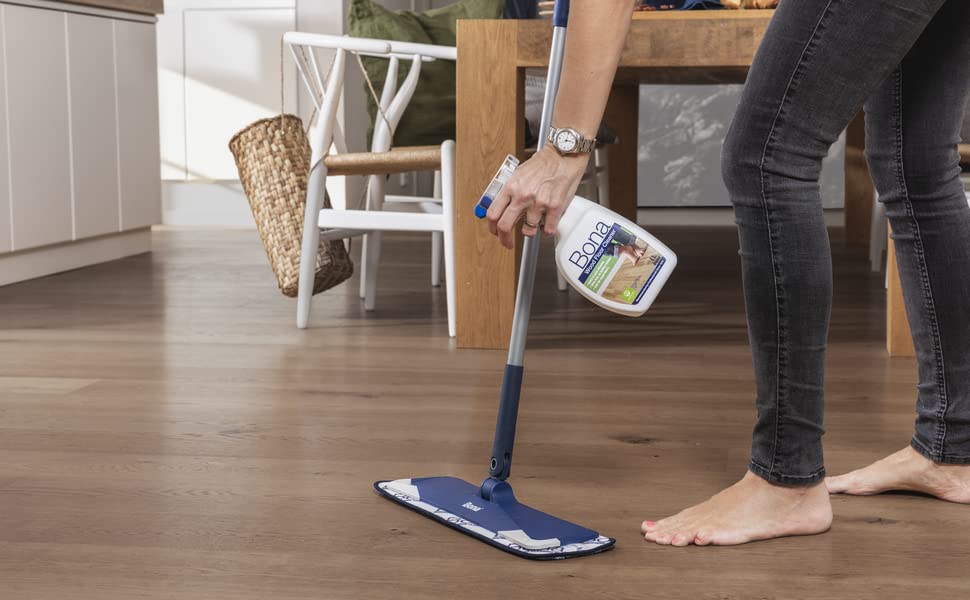 Every 2-4 Years – Deep Clean
Our floors endure heavy foot traffic throughout the year. Therefore, deep cleaning wood flooring every 2-4 years is important, as it removes heavy dirt build-up, stuck-on messes and scuff marks that regular cleaning may leave behind.
To keep your floors looking their best, we recommend that a deep clean is completed by a professional using either a Bona® or Kärcher Wood Floor Scrubber and Bona® Deep Clean Solution.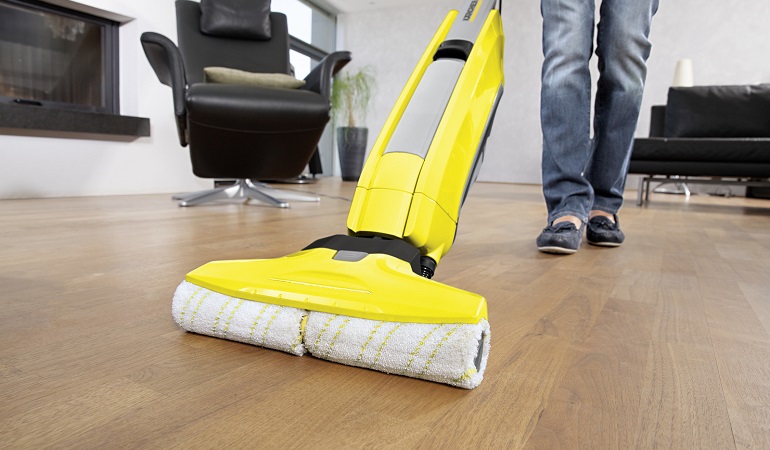 Cleaning Don'ts
Don't use a steam mop or wet mop on wood flooring – moisture can get between the joints, potentially warping the wood and damaging the floor.
Don't use excessive water when mopping; the floor should be able to dry in 2-3 minutes after cleaning. Wipe up any spills immediately.
Don't use any household cleaning detergents (such as Dettol, Jiff or bleaches) when cleaning your floor. Contact your Forté Customer Care team for advice on other recommended floor cleaning products.
Cleaning After Your Floor is Installed
We recommend cleaning your floor using a Bona® Spray Mop before moving your furniture into the space where your new wood floors have been installed. This will remove any remaining dust or settlement from the installation process.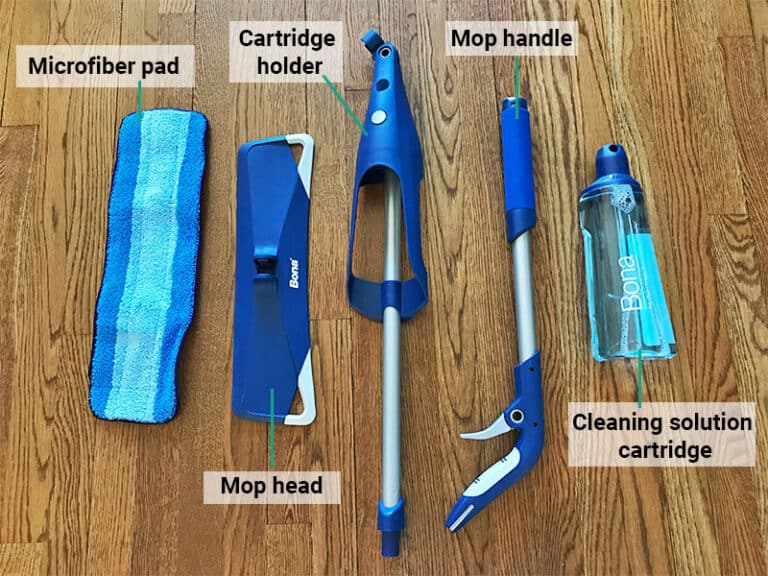 How to use a Bona Spray Mop
Assemble the Bona® mop as per the video below.
Place the mop pad on the floor with the Bona® logo facing up and place the mop base on top of the pad. The Velcro on the underside of the mop is what attaches to the mop.
Remove the cap from the cleaning bottle and place the bottle into the bottle enclosure until you hear a click. Refilling: Top release the bottle, press the silver 'release button' to disengage the bottle for refilling.
The mop is now ready to use. Pull the trigger on the handle, releasing a fine mist in front of the mop head, and mop back and forth as usual.
For stubborn stains, spray the solution onto the areas and let it sit for two minutes before mopping. This will remove the stain more easily.
Scratches and Dents
For scratch repair advice, read our helpful article where we list ways in which you can protect your timber flooring and repair damage, from light scratches to major dents.
If you have any questions about cleaning your wood flooring or want to discuss any aspect of care and maintenance of your floor, please get in touch with our team of experts on 0800 445 494, email us at [email protected] or live chat with us on our website.