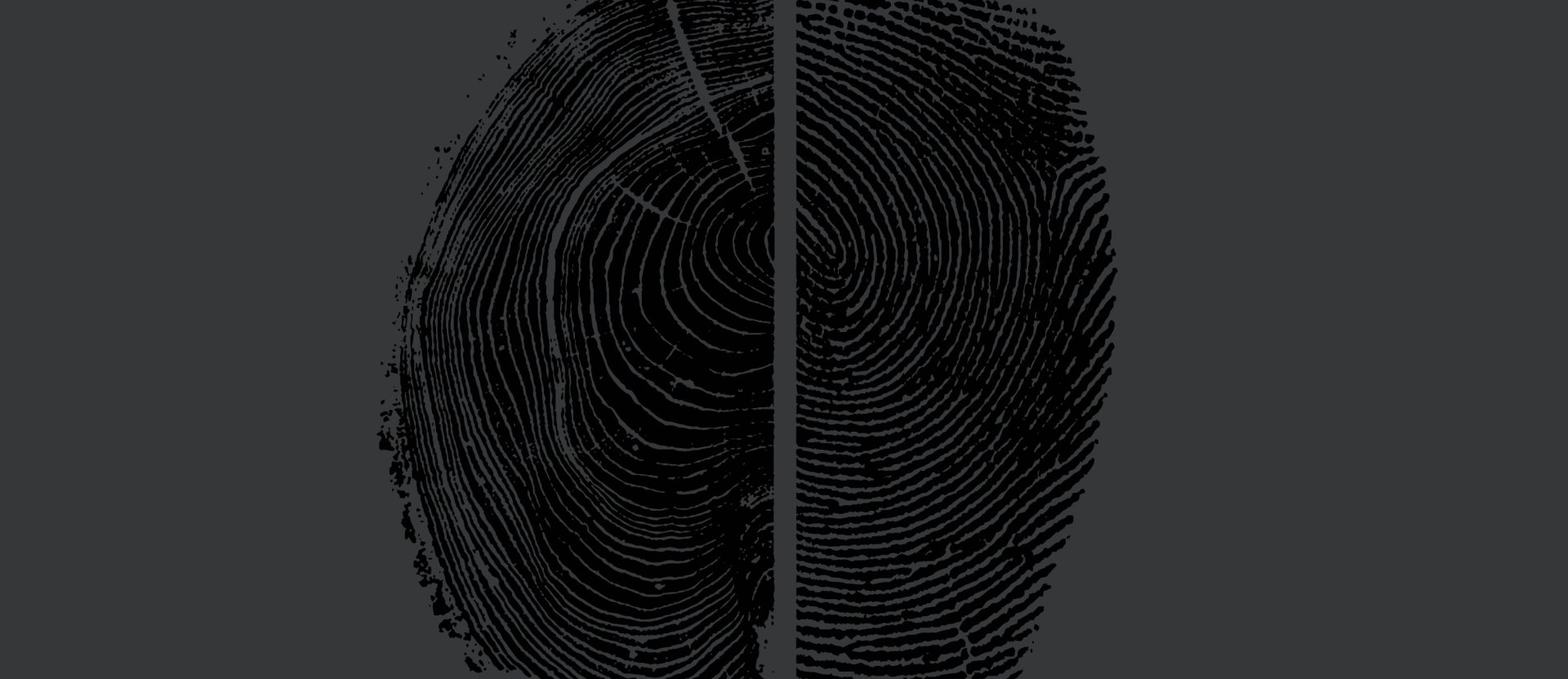 The Five Forté Fundamentals
At Forté, we pride ourselves in supplying premium engineered timber flooring to our clients. Over the years, we have used our good and bad experiences to gain an in-depth understanding of what works and what doesn't when it comes to wood flooring in New Zealand.
We have spent over a decade testing all our products thoroughly and refining and developing our product development process to ensure we continue to bring our clients curated and quality timber floors.
We do this by following our 'Five Forté Fundamentals'.
1.
We ONLY do Timber flooring that is Engineered

The main benefit of engineered wood flooring is the superior stability over solid wood due to its multi-layered core, which increases its resistance to higher and lower levels of moisture. This prevents warping, cupping and shrinkage, which are common issues of solid wood, especially in New Zealand's humid climate conditions.

Engineered timber flooring is also a more sustainable option as it uses approximately one-third of the amount of slow-growing hardwood resources compared to solid wood of the same dimensions.
We DON'T do solid timber flooring
Solid wood is not as stable as an engineered timber floor and has a high risk of expanding too much after installation, causing the planks to cup or warp, and the floor to ultimately fail.
As solid wood planks are made up of solid wood all the way through, and each plank is made from one piece of wood, it is not as sustainable as engineered wood due to the amount of natural hardwood used to manufacture.

2.
We ONLY do hardwood flooring (Oak)

Oak is one of the most durable hardwood options for flooring due to its density, making it highly resistant to scratches and dents. It also offers an attractive grain pattern and takes well to staining and colouring, allowing for a variety of colour options to be achieved.
We DON'T do softwood flooring
Softwood species such as cedar, Douglas fir, Matai and Rimu are not a durable option if you're looking to have wood flooring installed. They are less dense and therefore less durable than hardwoods like Oak and walnut, making them susceptible to dents and scratches.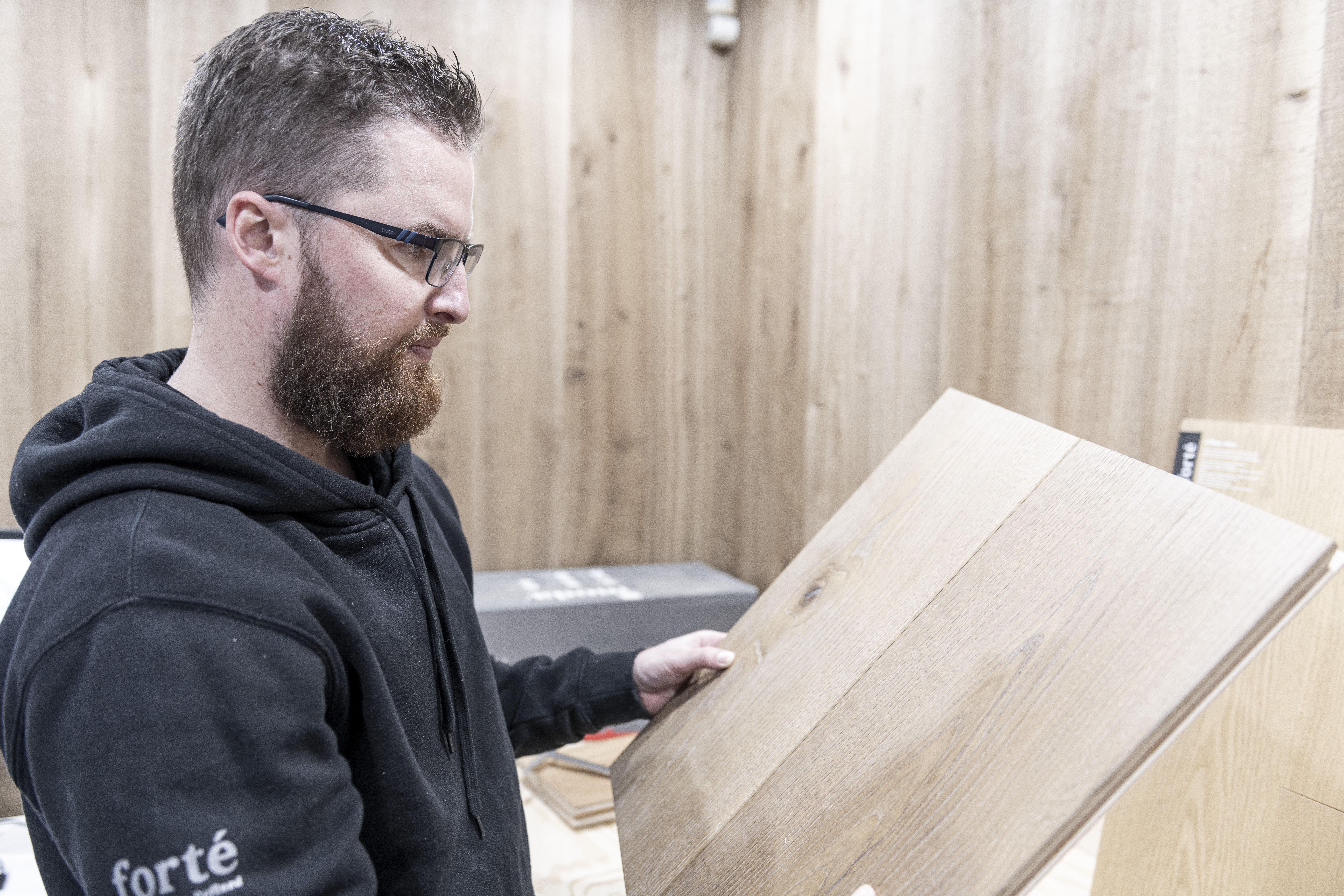 3.
We ONLY use glue-down installation

A glue-down installation method is the only method that we recommend. Not only does this allow the floor to be re-sanded, increasing its lifespan by decades, but it also eliminates the sound of creaking and cracking underfoot due to the planks being glued directly to the substrate.
We DON'T recommend floating timber floors.
When a wood floor is installed as floating, the sound underfoot tends to be amplified, creating a hollow, creaking and cracking sound when walked on. Another disadvantage is that a floating floor cannot be re-sanded, meaning that the planks will need to be replaced if scratched or damaged, significantly decreasing its lifespan.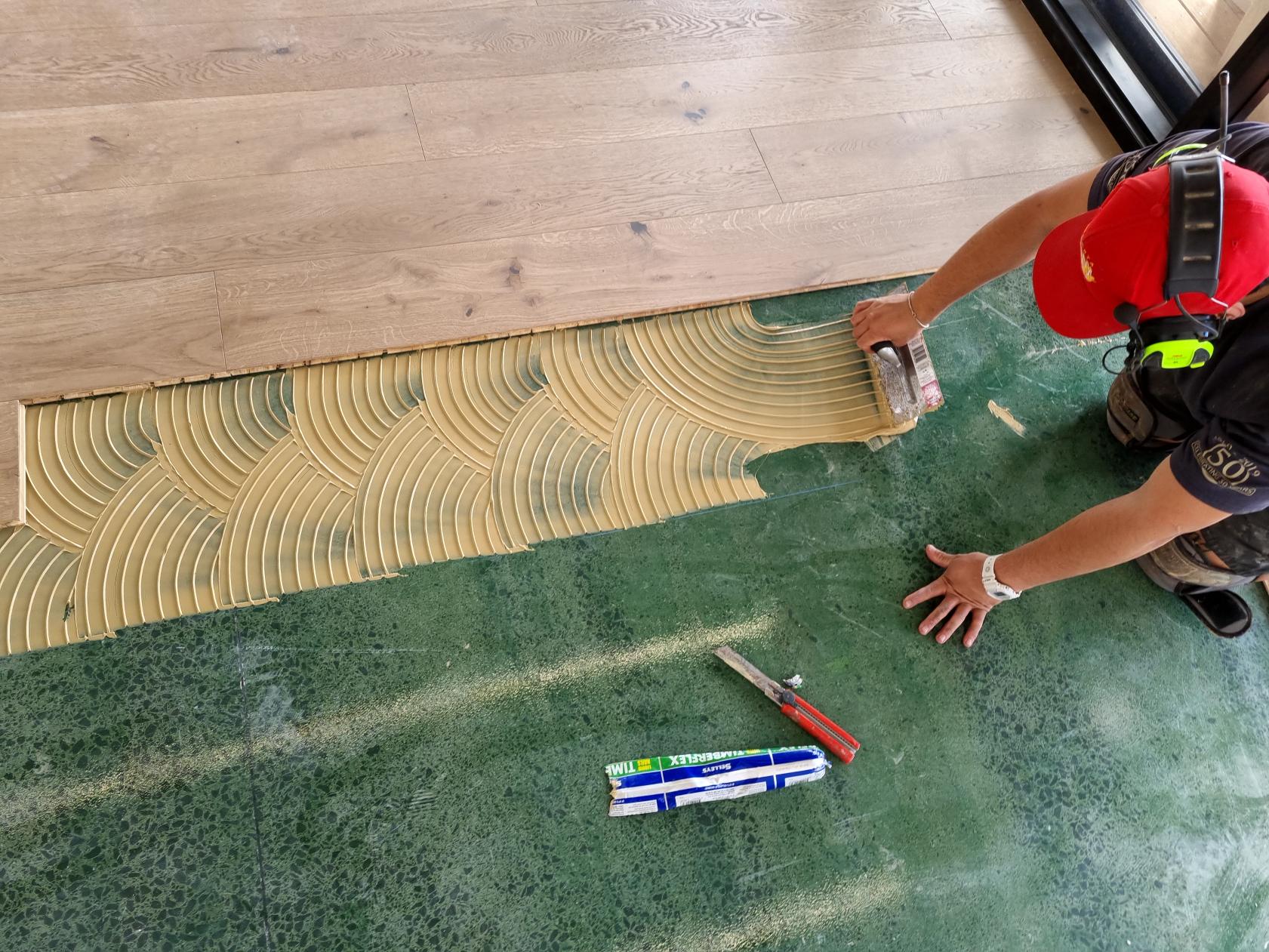 4.
We ONLY offer pre-finished timber flooring

When timber planks are pre-finished in a factory, they undergo strict quality control processes when the coloured stain is applied, ensuring each batch is consistent. The final colour is exactly what you ordered.

Once the wood has been stained, a protective UV cured coating is applied. This durable protective coating (finish), which can only be applied by commercial application under UV lights, is more durable than any other coating that can be applied on-site by a floor finisher.

As prefinished wood floors are UV cured in the factory, they do not give off fumes once installed, especially if the floor has been finished with a water-based low VOC polyurethane, which we recommend.
We DON'T do custom unfinished flooring.
Unfinished wood flooring means the planks are supplied as uncoated hardwood that must be sanded, stained and finished on-site once the floor has been installed.
When unfinished wood flooring is stained on-site, there is the risk of the colour turning out different to the sample colour and what was expected by the client due to the thickness/thinness of the coats applied, as well as the method in which the stain was applied.
When sanding and staining on-site, not only is it a labour-intensive and messy process, but it also increases the risk of dust settling on top of the stain or protective coating before the floor is fully dry. If this happens, the floor will need to be sanded and refinished.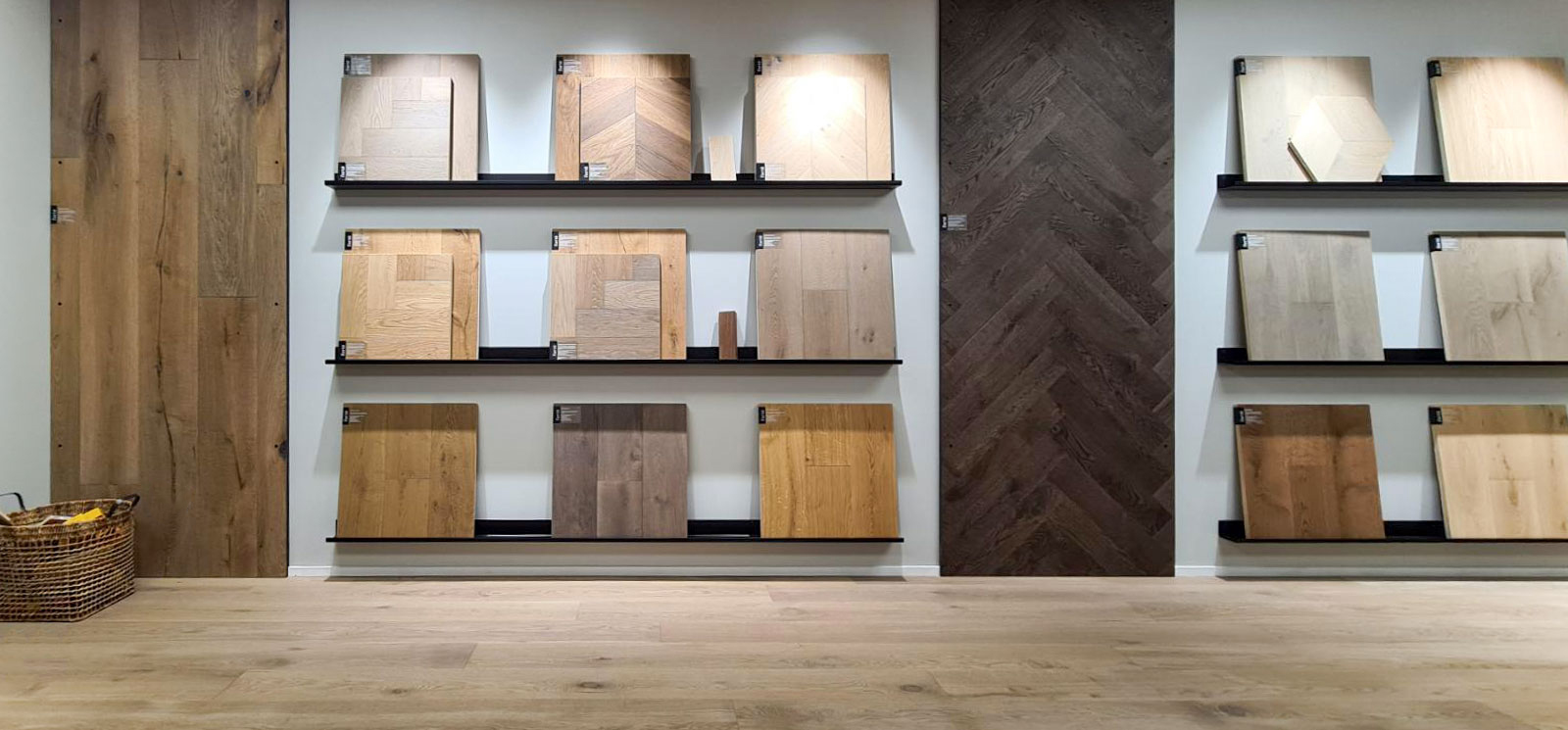 5. We ONLY use water-based Polyurethane finishes
All our flooring collections use a low VOC water-based polyurethane, which gives the look of natural oil with better water resistance. Our hardened finishes have been specifically designed to minimise surface scratching, with our matte finish and brushed texture helping to hide marks/scratches.
Generally, the more coats applied the better protection from scratching and staining. Therefore, almost all our flooring products have a 7-layer polyurethane finish for ultimate durability.
We DON'T do natural oil or hardwax oil finishes
Not only are hardwax oil and natural oiled finishes less durable and more susceptible to scratches and dents than polyurethane finishes, but they mark and stain easily from liquid or spills.
Natural oil or hardwax oiled floors also need regular re-coating (every 2-3 years) as they wear down quickly in high-traffic areas, leaving clients regretting their choice due to the unforeseen maintenance.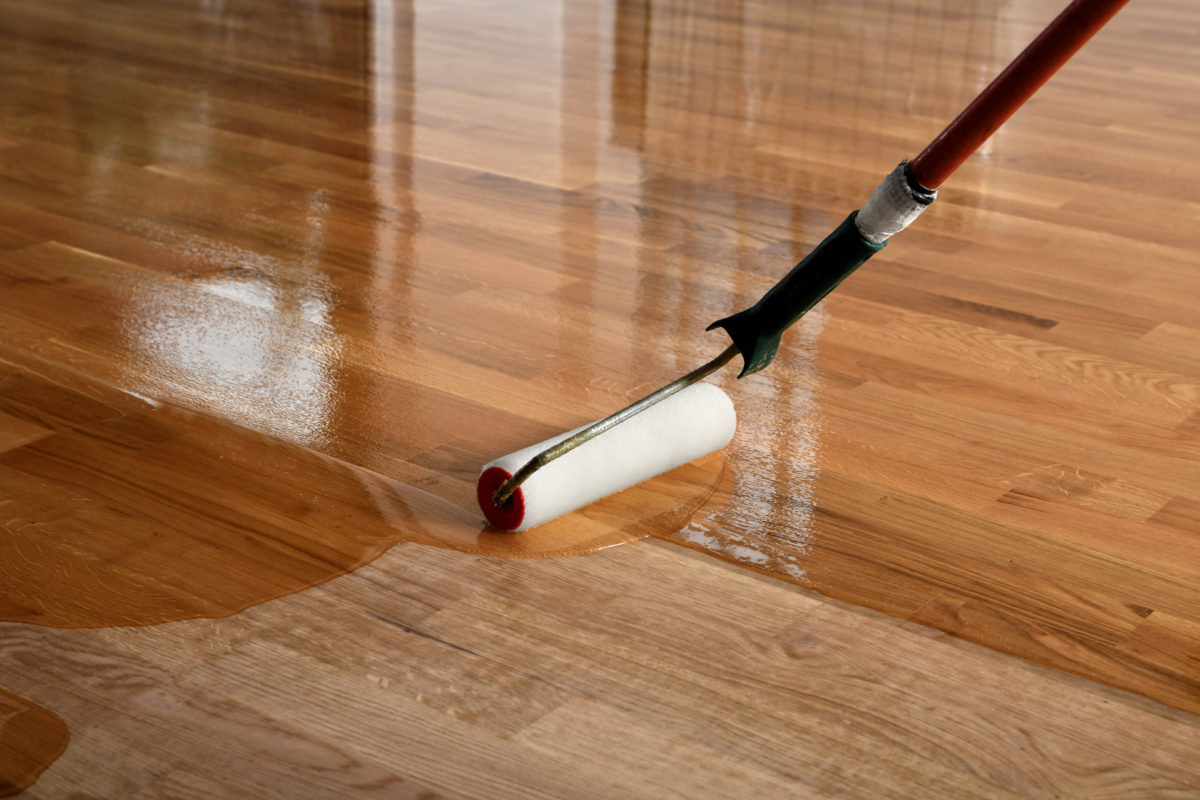 With our passion for timber, extensive knowledge and highly experienced in-house team, we are committed to designing timber flooring that suits New Zealand's harsh climates and the Kiwi way of living. Our aim is to make the process easy and stress-free for our clients, ensuring the highest quality finish possible is achieved. We want our clients to learn from our mistakes, instead of making them themselves, so that they have peace of mind when specifying our products for their project or having a Forté floor installed in their home.
If you have any questions or would like more information on the premium engineered timber products we offer, please get in touch with our team of experts at 0800 445 494, email us at [email protected] or live chat with us on our website.