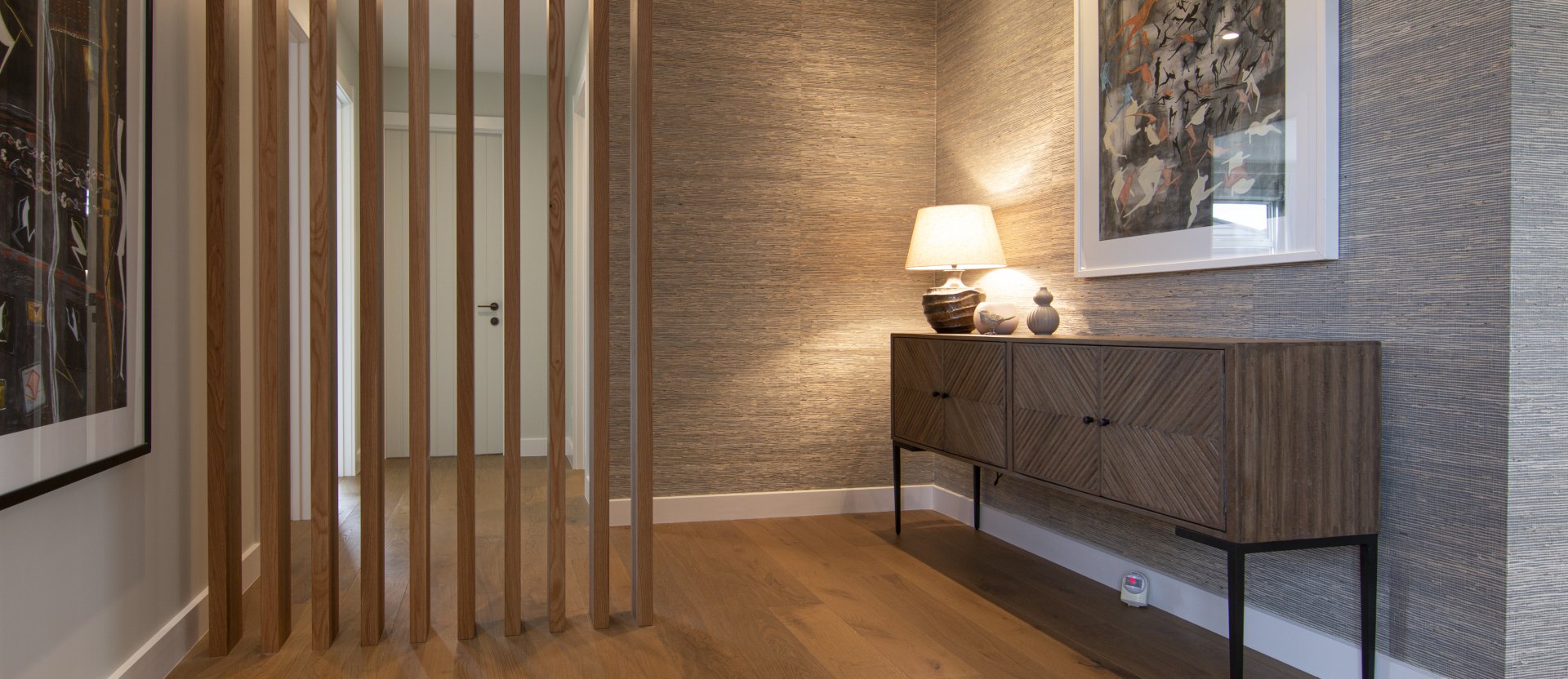 There is nothing quite like a hardwood floor, with its natural aesthetic qualities where no two planks are the same, to create a floor that is authentic and unique to you.
You will notice that some wood floors are full of knots and cracks and have varying colours between planks, and others are quite clear with little to no markings. This is due to the grade of the wood and the colour variation.

When discussing colour variation, we refer to the colour and grain differences between individual planks and batches. The wood may appear lighter or darker in areas and have more markings, cracks and knots, which will cause contrasting colours in some planks and ultimately determine the wood's grade. These features add to the natural appearance of your wood flooring, keeping it from looking too uniform, like vinyl or laminate flooring.

Below we'll explain the different grades of wood, what contributes to colour variation, and what you can expect when having wood flooring installed in your home.

Grades of Wood
Prime Grade
The most expensive grade due to its clean and minimalistic appearance. This grade of Oak has very few imperfections, if any, and minimal colour and grain variation. It is harder to come by as the planks are cut from the centre of the tree, and there is only a 10% yield of prime grade oak in one tree.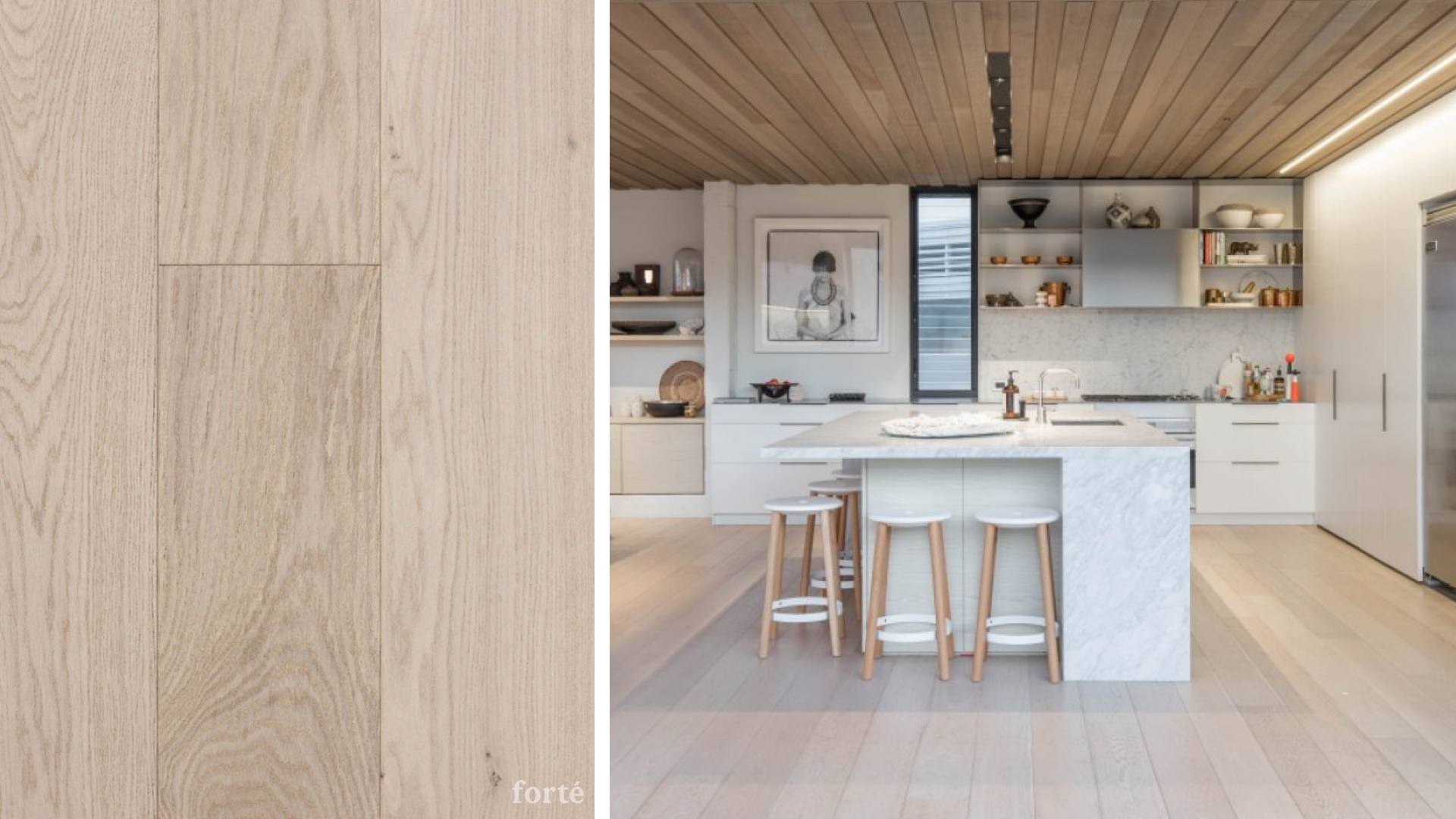 Light Feature Grade
A grade of wood with slightly more features than a Prime Grade wood, meaning the boards will be reasonably clear but will contain a small number of knots, general features and colour variation, giving the floor a cleaner look.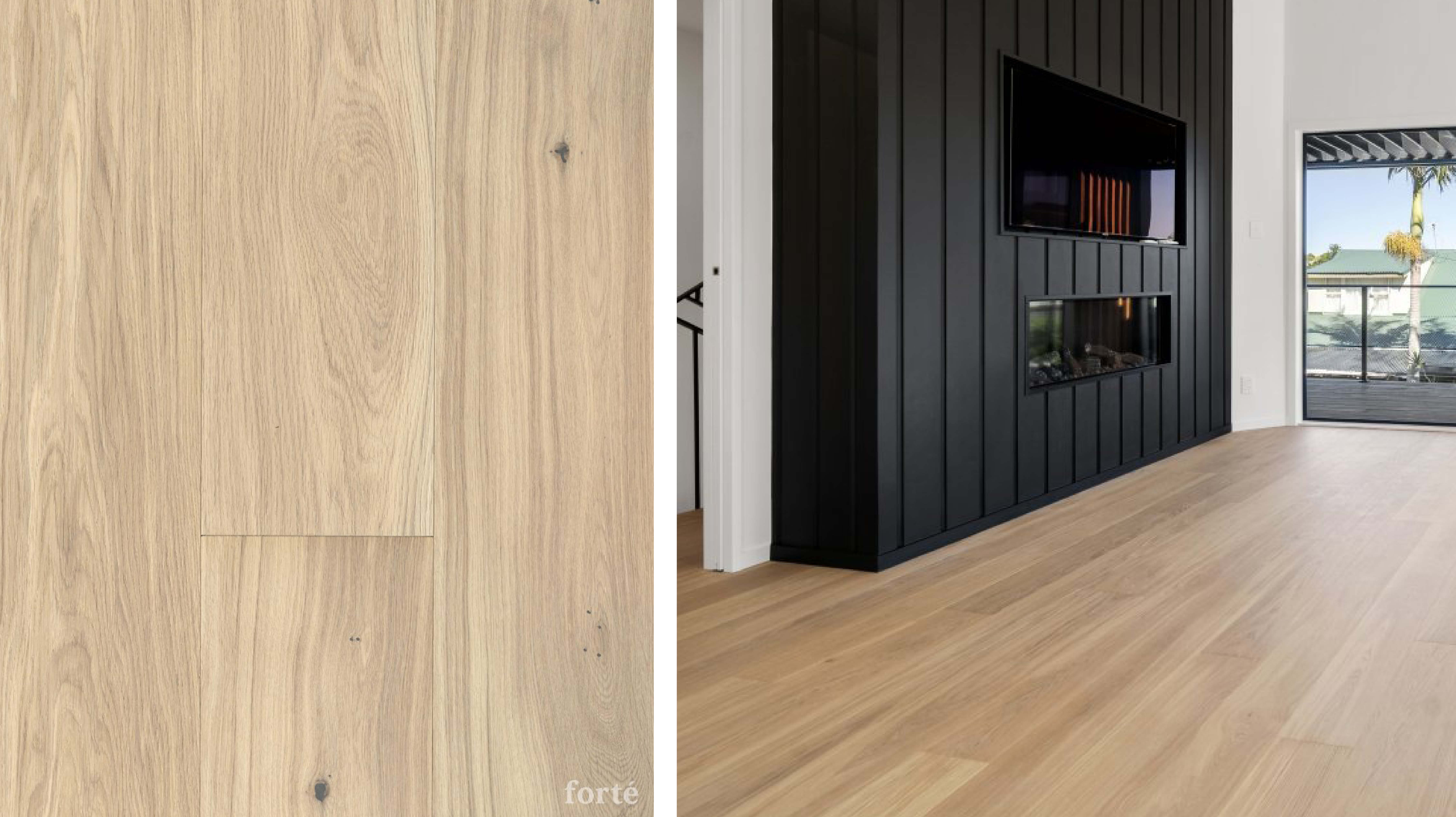 Feature Grade
This is a mid-range grade of wood with a higher level of natural characteristics than a Prime Grade, with larger and more frequent knots and cracks filled with epoxy and increased colour and grain variation.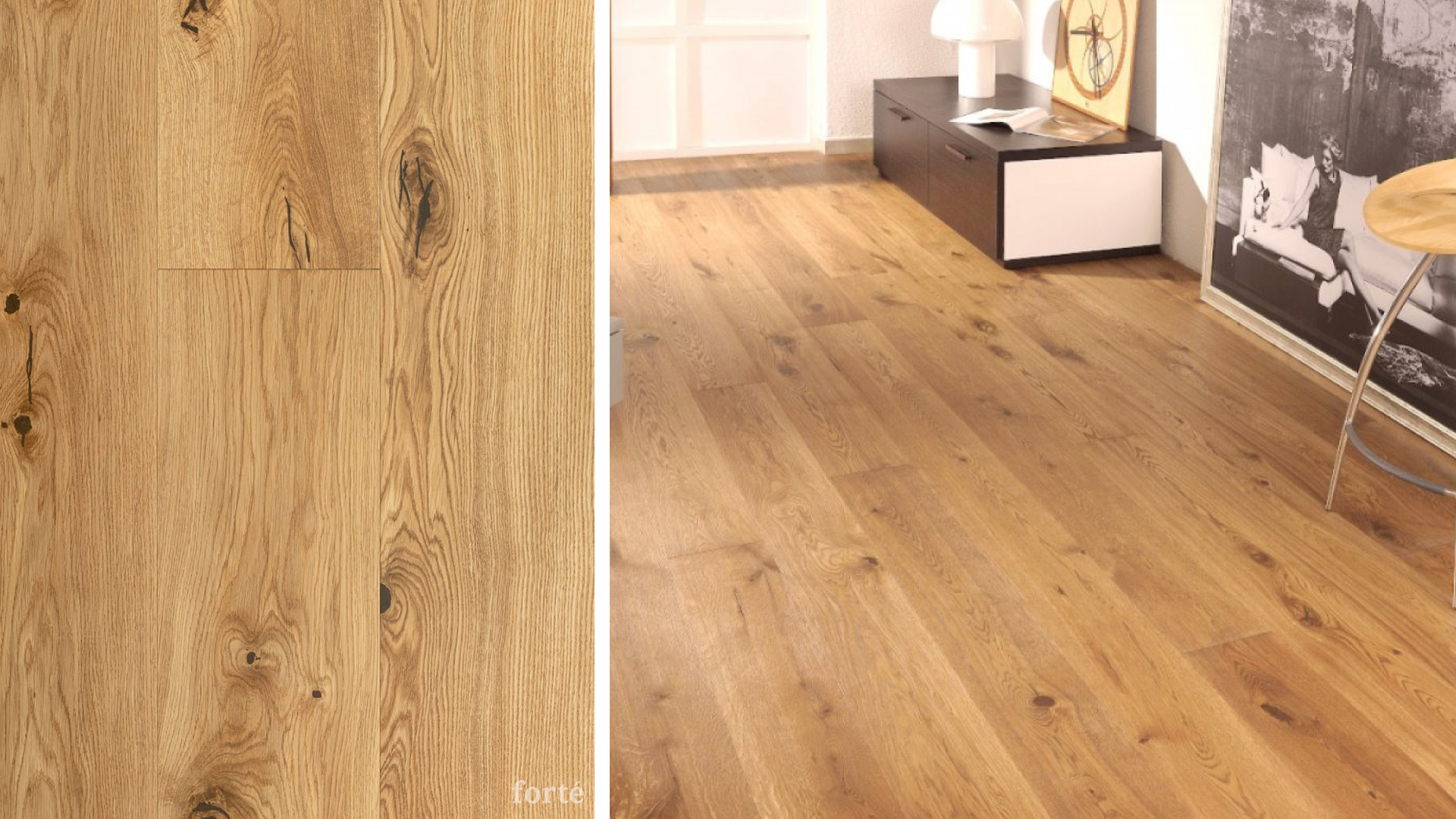 Rustic Grade
A heavy character grade with unlimited knots of all sizes and extensive colour and grain variation. This grade can include open surface cracks and knots, giving it a rougher texture and a more unrefined and natural appearance.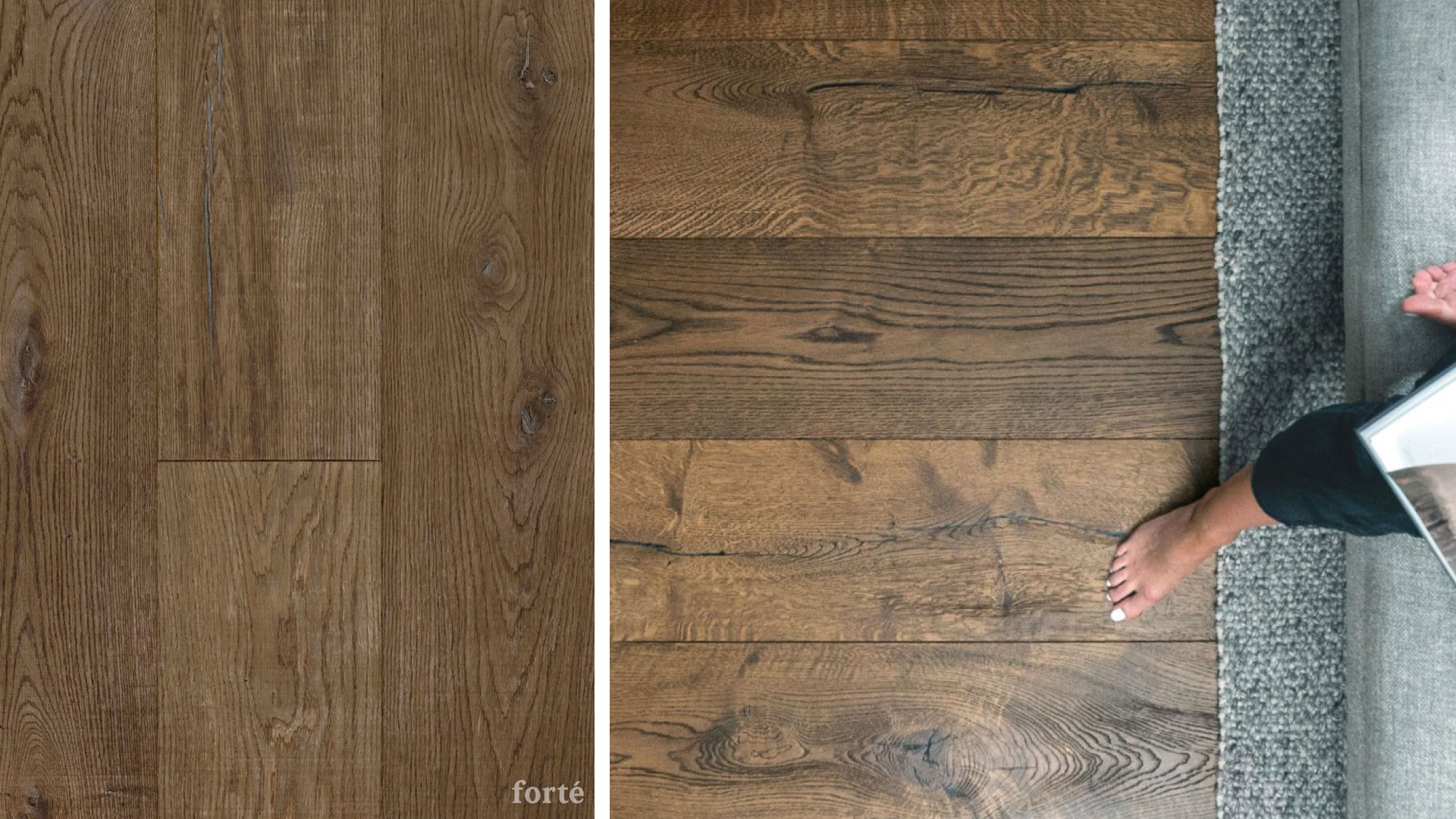 Markings that Influence Colour Variation
Medullary Rays
These are 'tiger-stripe' looking distinct rays, waves or flecks against the grain which extend radially from the centre of the tree outwards. They have a pale-coloured, natural appearance in wood and indicate that your flooring has been crafted from quality quarter-sawn oak.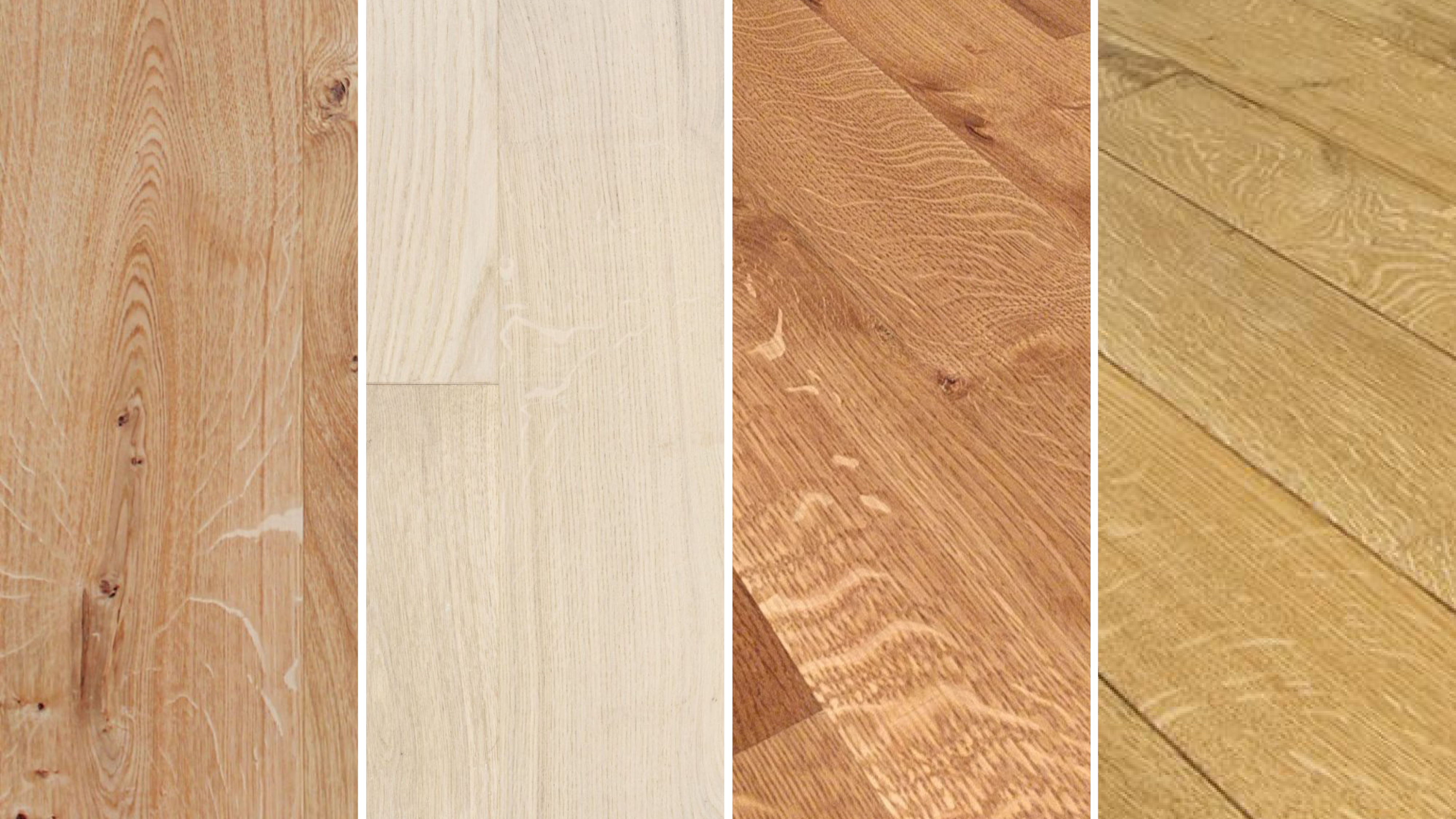 Sapwood
This is a distinctly lighter coloured streak in the outermost portion of a tree trunk and is a natural occurrence rather than a defect. Sapwood is the younger wood of the tree that grows around the older, darker centre of the tree (the heartwood) and darkens as the tree grows. Sapwood in wood flooring becomes more prominent when exposed to sunlight/UV over a long period.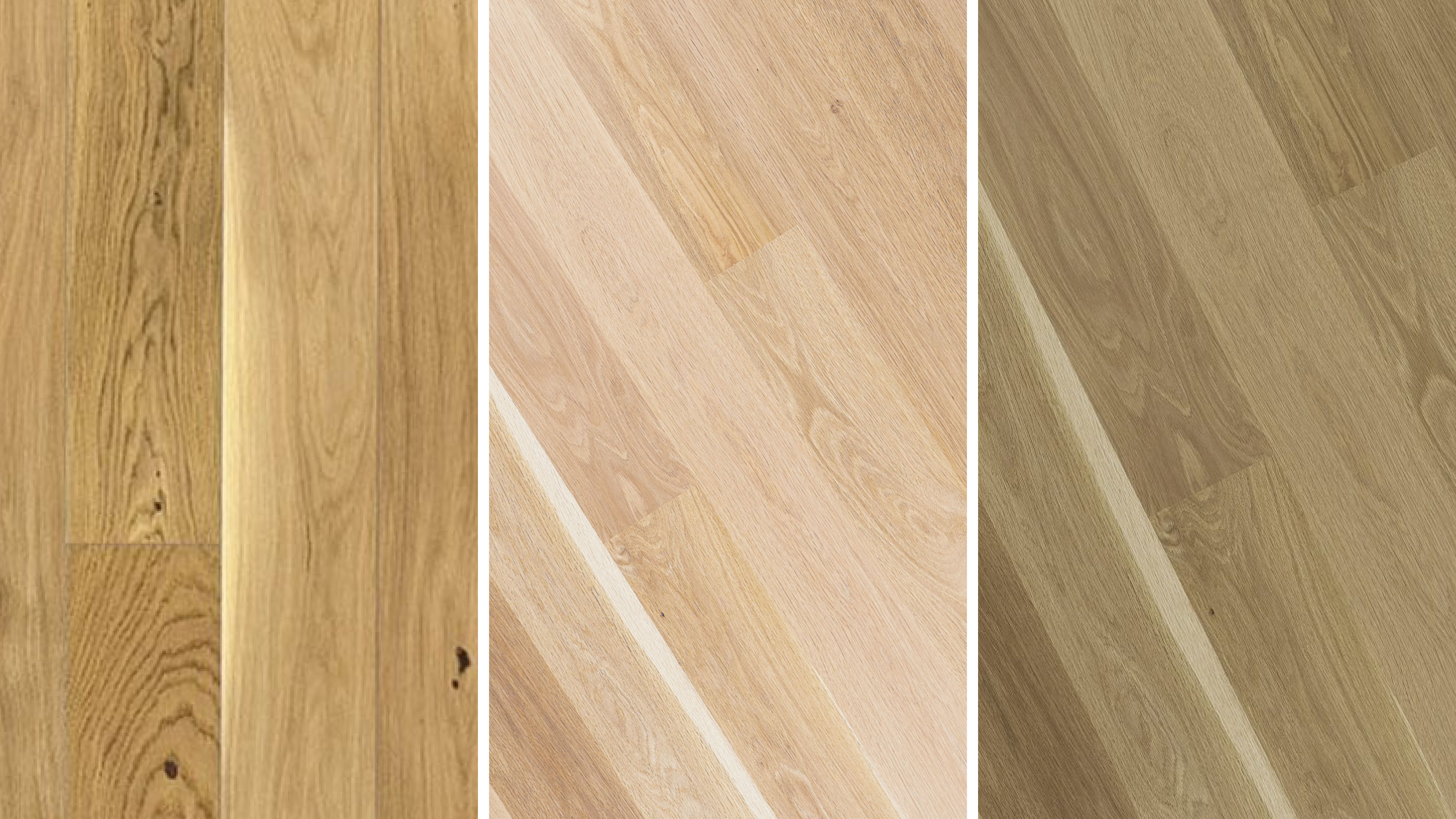 Knots
Knots are unique circular or oval-shaped imperfections in the wood grain, with a darker coloured centre, occurring naturally in trees where the base of a branch grows out of the main trunk. These markings vary in size and can extend deep into the core of the tree. There are two types of knots - dead knots, where the core has fallen out or been removed and is filled with epoxy, and live knots, where the core is intact and does not require filling.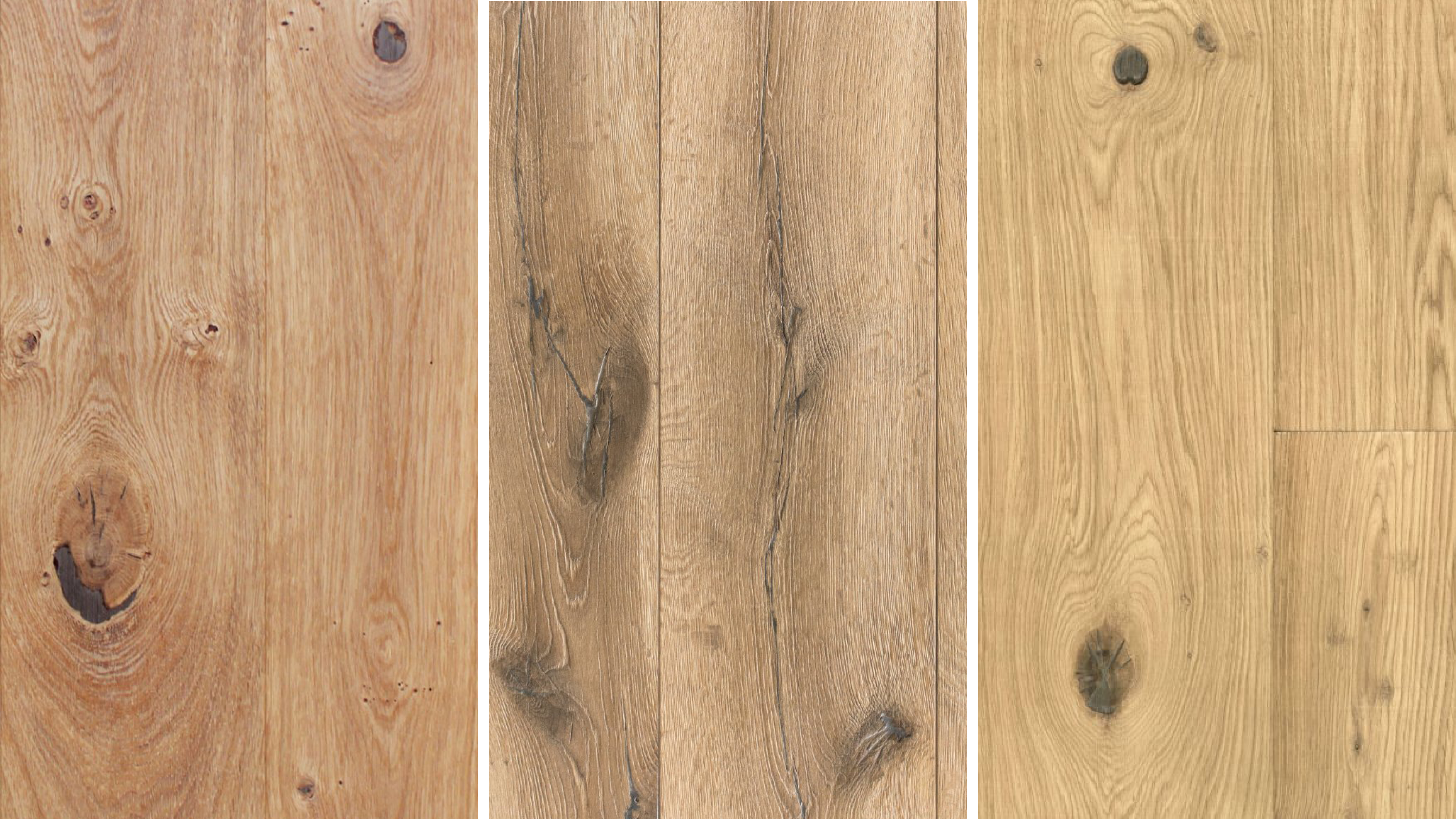 Cracks
A natural-occurring split across the grain of the wood. There are many causes for cracks, such as uneven wood drying, high winds, frost or trees being felled past maturity. These cracks are usually filled with epoxy, but in some cases, particularly with a Rustic Grade wood, they may be part-filled to add to the character or feature of the floor.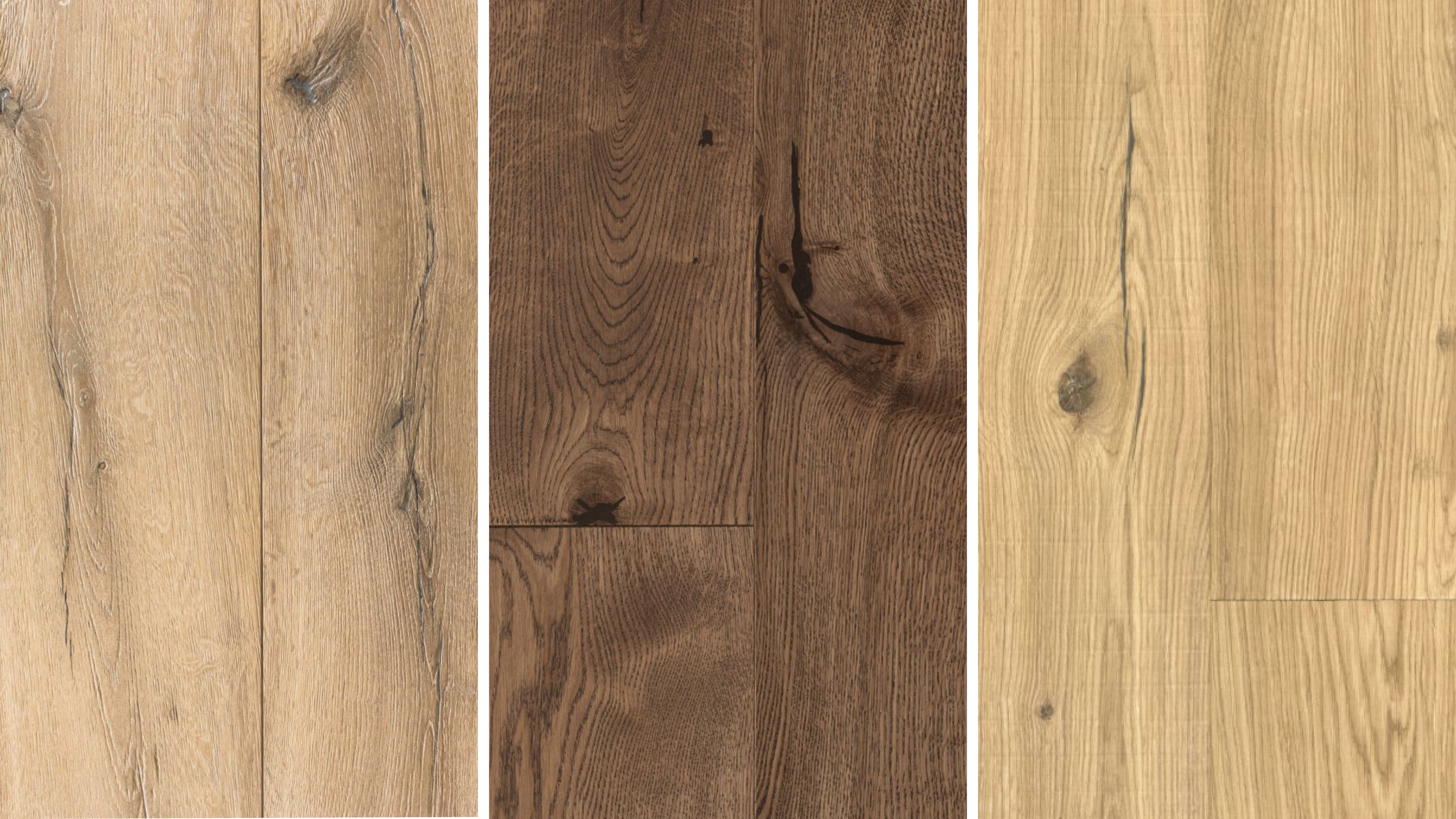 How is the Russia/Ukraine conflict affecting Grade and Colour Variation?
As Oak continues to be increasingly difficult to source since the imposed ban on wood products from Russia and Belarus amidst the Russia / Ukraine conflict, the grades of oak have reduced, and the colour variation of oak products has increased to keep up with global demand resulting in the following:

Prime grade is increasingly difficult for suppliers to source, with availability being low
Feature grade is seeing an increase in lower quality grade being distributed
Colour variation has increased, meaning that floorboards that were deemed too dark or too light and pulled from the stock and disregarded are now being included in the stock to make up for quantity
Although this is a global issue that all wood flooring suppliers are currently facing, the increased colour variation and reduced grades do not affect the quality or strength of engineered wood; they merely contribute to the appearance of the planks. Therefore, the above points should be considered when choosing wood flooring for your project.
It is also important to note that natural variation in wood flooring can cause a smaller sample in a showroom to look slightly different to the product once installed, as samples are just an indication of the general colour and grain pattern of the wood.

As always, Forté aims to be as helpful and accommodating as we can be. While we may continue to see an increased presence of colour variation and reduced grades in the market, we are continuously forward planning and working on new products and solutions to combat this.

If you would like to discuss what you can expect once your floor is laid or would like more information on the grades and markings of wood, please get in touch with our team of experts on 0508 35 66 77, email us at [email protected] or live chat with us on our website.

Alternatively, you can book a Project Discussion with one of our consultants from the homepage of our website.