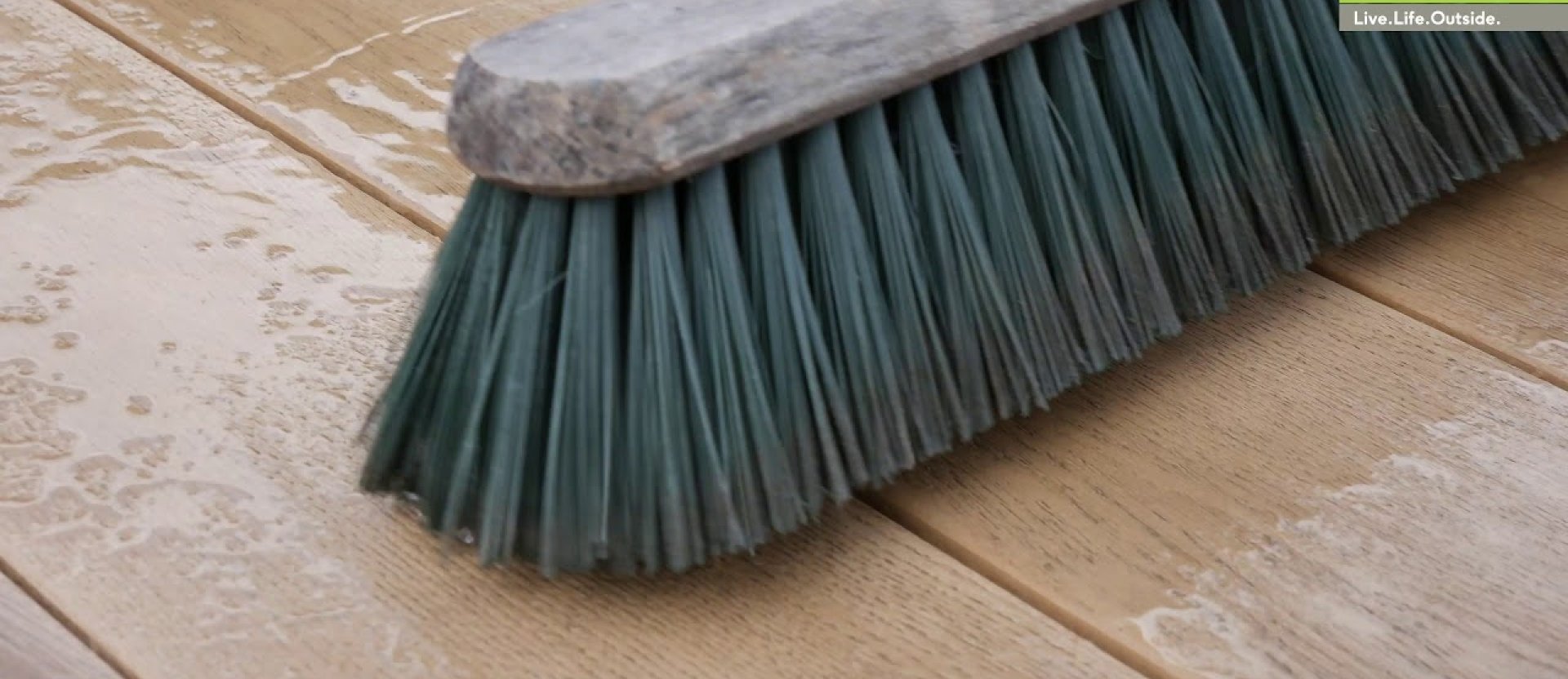 Millboard Decking Maintenance
October 27, 2020
Unlike real timber decking that requires yearly maintenance, there is no need to re-stain, apply weather protectants or water seal products with Millboard Decking - Millboard decking is designed to stay looking fabulous year after year.

Over time, dirt, dust, leaves and other debris may accumulate on the surface of your Millboard deck. To clean your deck you can simply use washing up liquid mixed with water and a stiff bristle broom - there's normally no need for pressure washing.
To remove spills and marks, simply use a mild detergent and a brush. Beware of using any solvents, chemicals or abrasive cleaners that could damage the surface.
For more information on how to clean your Millboard deck, refer to our article How to Clean Millboard Decking.