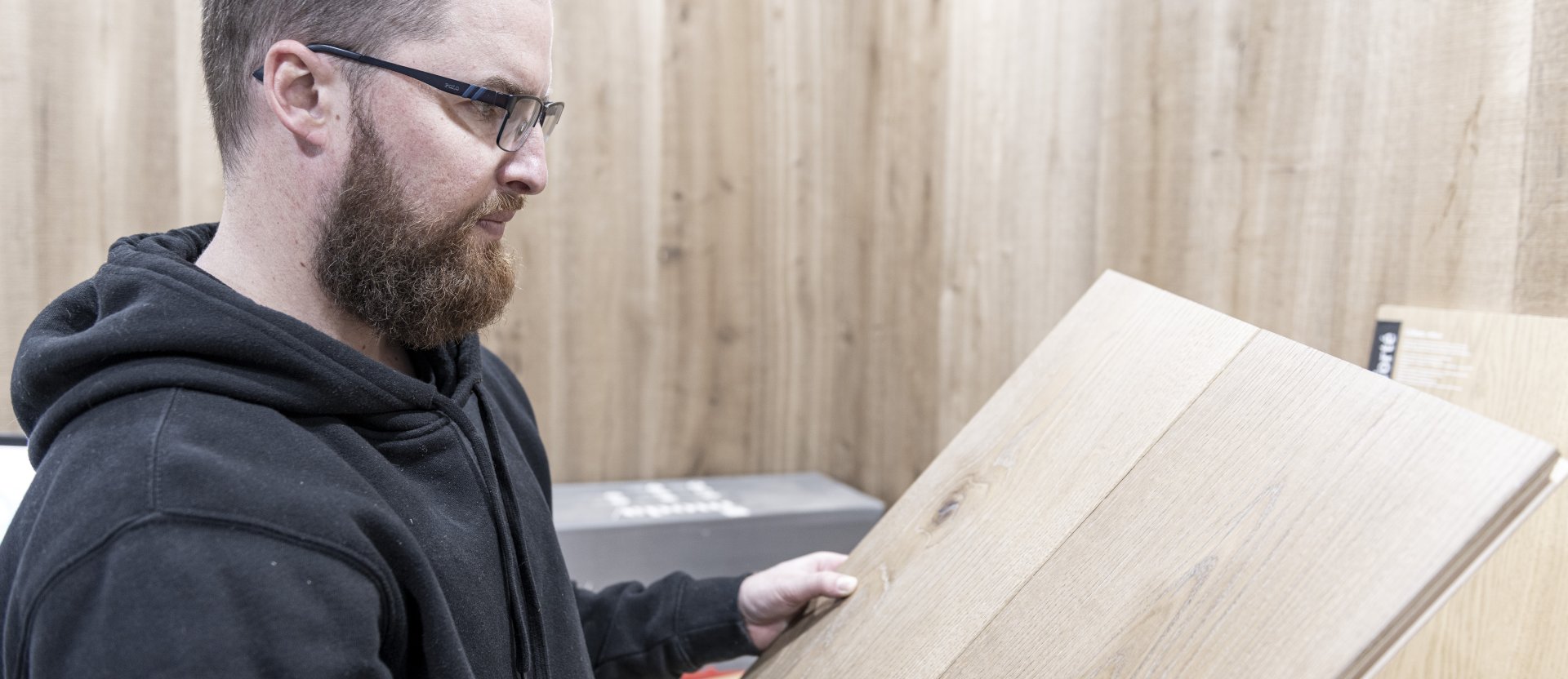 Why Testing Breeds Innovation in the World of Wood Flooring
February 16, 2022
Words by ArchiPro Editorial Team
Research & development is one of the most important business processes for any company — it pushes the company forward and brings their products to the next level, and for Forté and their timber flooring offering, this means testing every one of their products thoroughly.
Innovation is at the heart of progress in business. It pushes technology forward and it inspires others to improve their own offerings, bolstering competition and moving the collective good into new territory.

And central to the idea of business innovation, be it improving technology, services or other products, is the research and development (R&D) process.
R&D's role is to develop and trial new products and services, often based on market research, as well as improve existing offerings. Of course, each company has its own method of carrying out its R&D processes — for Forté, this means testing, testing, testing.
Over the past 15 years, Forté has sourced quality wood flooring from around the world. In this time, it has refined and developed its New Product Development (NPD) process to become a stringent yet efficient process — aimed at maintaining its position as a leader in timber flooring trends, with quality products that suit the New Zealand environment.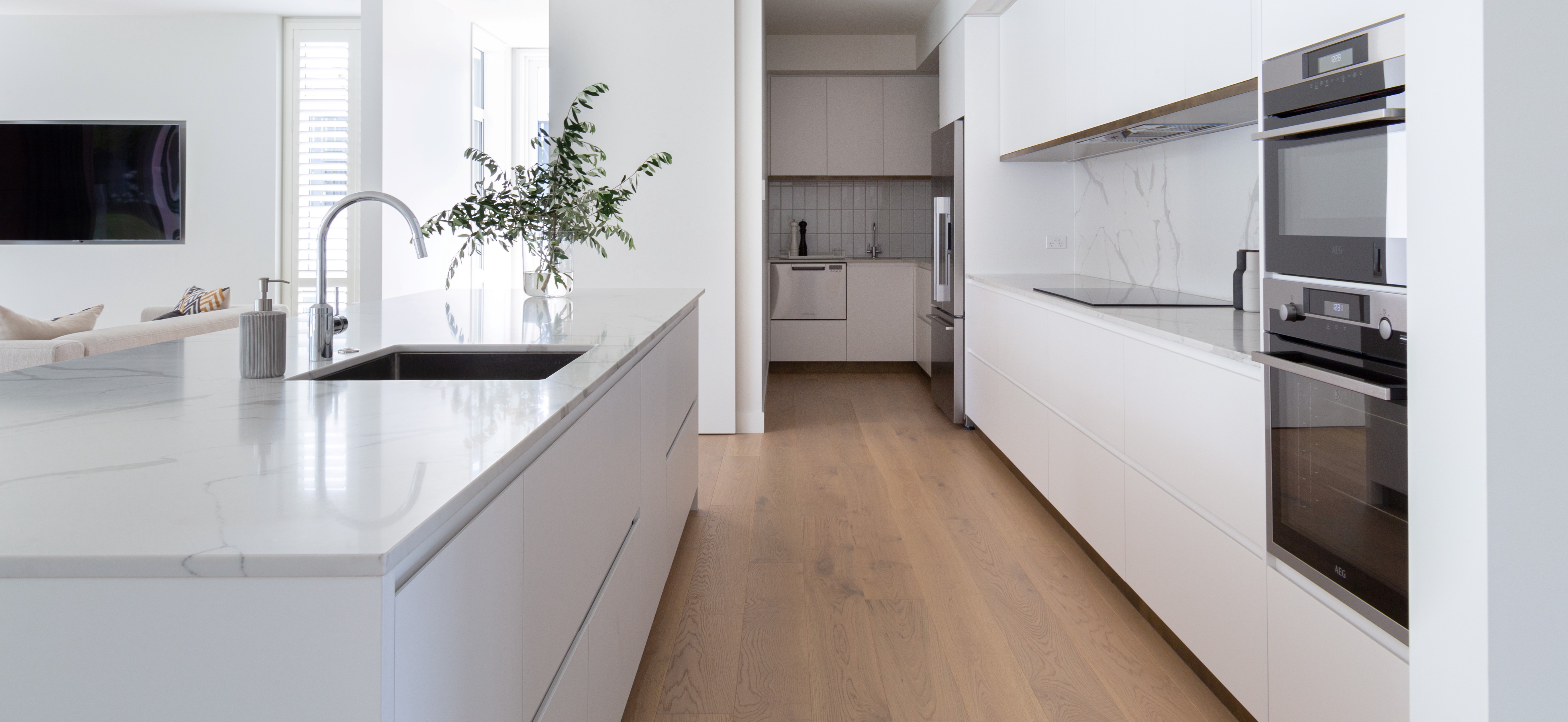 The Water Test is Forté's most important R&D test for timber flooring.

Innovation and testing go hand in hand
Dan Wallis, Forté's head of purchasing and quality control, says testing is at the heart of the NPD programme, and is the means by which the company ensures the quality of its products.
"We do this by conducting in-house tests," says Dan. "For example, coating durability tests — as well as getting independent testing from laboratories and industry professionals, like formaldehyde and stability tests."
But the single most important test, Dan says, is the Forté Water Test for wood flooring, which the company developed after finding that international standards for coating durability did not accurately reflect real-life conditions based on how timber floors are used in New Zealand.
"This is because Kiwis are generally accustomed to very durable two-part polyurethane finishes, which the NZ Native species have been traditionally finished with — of course these have a very high sheen level and show marks very easily," says Dan.
This poses a problem in many scenarios in New Zealand, says Dan — especially since many Kiwis prefer to wear their shoes inside.
"However, Europeans have been using oil finishes on their floors for centuries – which the user has to be a lot more careful with in daily use, and which also often requires regular maintenance."
Because of this, Forté chooses to prefinish its flooring collections in a durable water-based polyurethane which has a very low gloss level and natural feel.
This decision was based on extensive research and testing with the New Zealand market in mind. Despite it being amongst the most crucial tests, it wasn't the only one that yielded critical trajectory shifts in the company.
Here are some examples of flooring products Forté decided against introducing to the New Zealand Market based on its testing.
The floor coverings that were tried, tested — and failed
Bamboo flooring
A trend emerged around using bamboo flooring around 2014: the idea was that it was an affordable and eco-friendly alternative to timber flooring. Forté took the trend seriously, and considered introducing a bamboo collection to its range. But it wasn't meant to be.
"Following testing, we decided it wasn't suited as a flooring product due to stability and movement issues," says Dan. "There was also a lot of 'green-washing' to the bamboo flooring image — it's actually pumped full of resins in an attempt to improve its stability."
Since 2014, bamboo's popularity has now dwindled and Dan says many customers have shared their experiences of the issues they have faced with the movement of the bamboo flooring they are replacing.
Softwood species
Forté does not sell any softwood species, such as cedar, Douglas fir, matai, rimu, and the like. One reason is that they're less dense and therefore less durable than hardwoods like oak and walnut — meaning they can be more easily dented and scratched.
But Dan says that, as a result of their testing, there are other reasons beside the durability. Softwoods often require more treatment.
"With New Zealand natives, our experience is that these should be coated with thick layers of polyurethane to provide an adequate level of protection from scratches and dents," he says. "This thick coating gives a very high sheen/gloss level on the flooring, which then shows dents and scratches very easily.
"Meanwhile, Douglas fir has distinct pink undertones and, so lye should be regularly applied to maintain the blond scandi appearance. It also distinctly yellows when in direct sunlight — amplified by the harsh New Zealand UV light."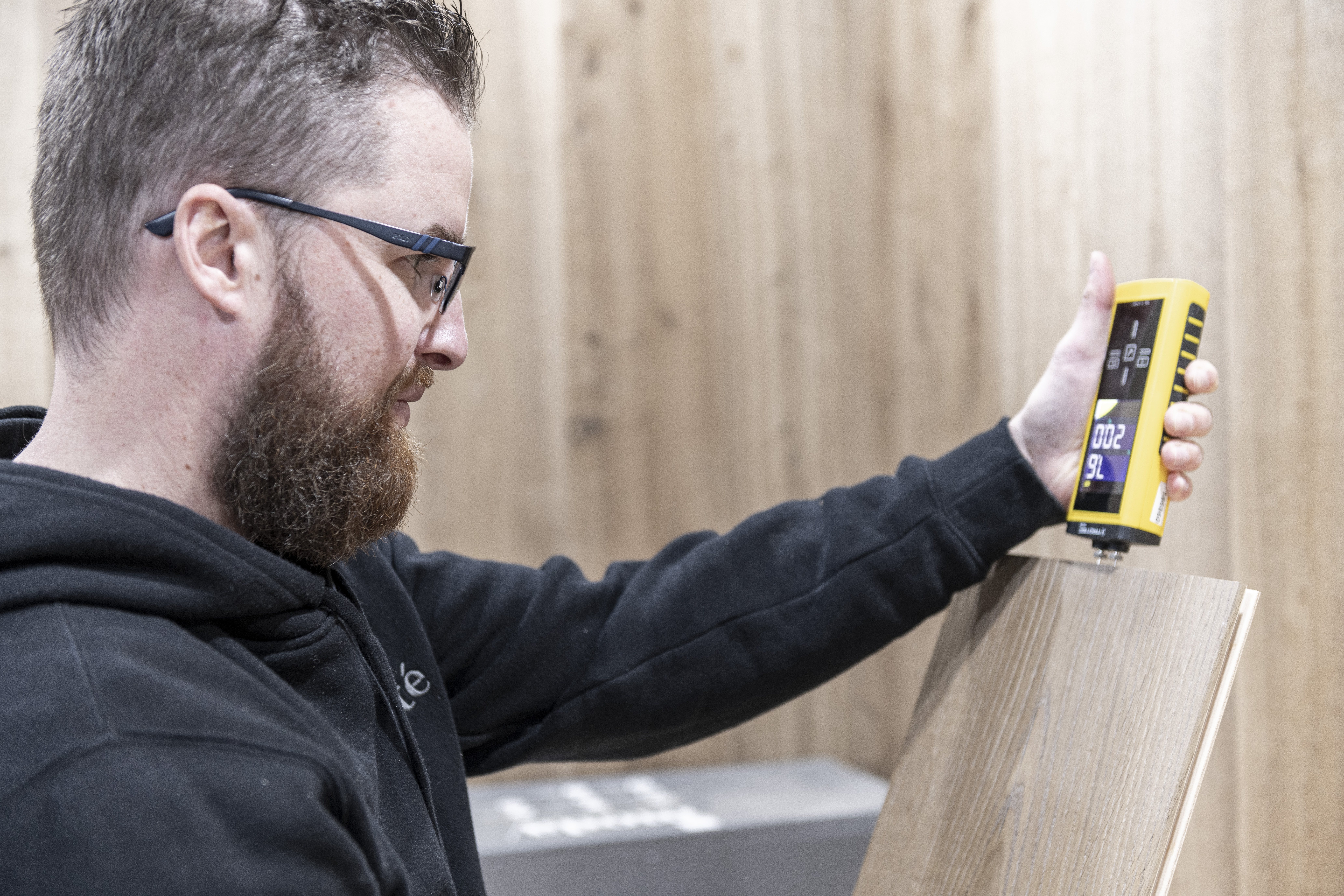 Testing will continue to be a crucial aspect of Forté's quality control processes.

Testing — the centre of the Forté model
Forté has gone all in on its testing in the past five years. It has spent this time documenting and formalising its NPD testing, as well as formally introducing its Phase-Gate NPD process — a means by which the company ensures no product can reach the market without the required testing.
In addition to these new processes, Dan says product quality is maintained with a dedicated quality control (QC) role, and the QC room at the head office houses all control panels and is home to all in-house testing.
"This enables us to conduct testing a lot more quickly to ensure we can continue to bring beautiful and quality timber flooring collections suited to New Zealand climates and lifestyles for many years to come."
Learn more about Forté products and services here.