Why We Recommend to Glue Down Your Timber Floor
Advice | November 4, 2020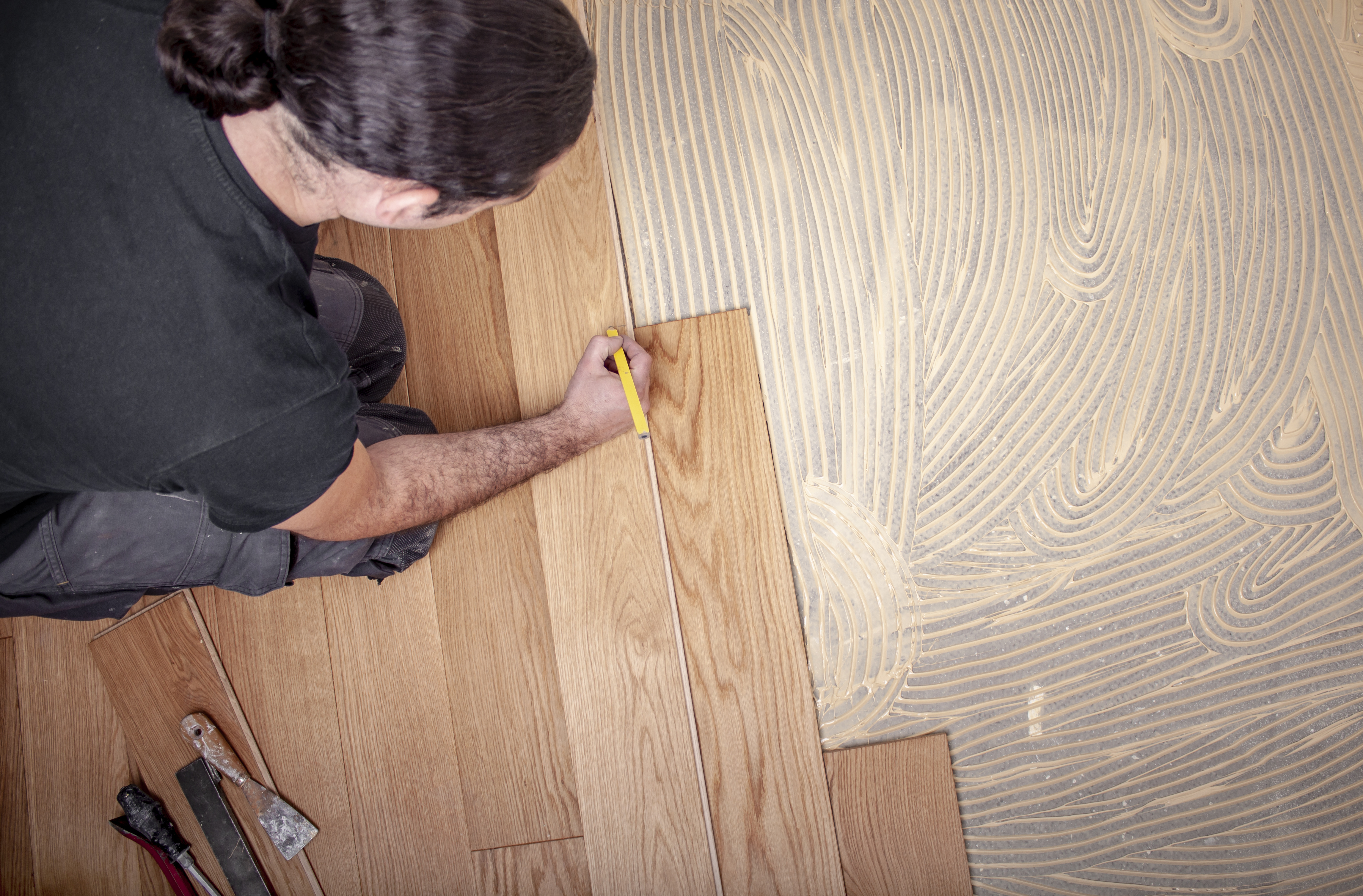 After many years of supplying timber floors, we can say from experience that glue down is the best method of installation and the only method we recommend.
Why glue down is best
Although more costly it gives the most quality feel - firm and solid-feeling which is what you want from a timber floor
Quiet underfoot - Because the floor is fixed directly to the substrate it is much quieter to walk on than a floating floor
Can install large areas of flooring without a problem
Kitchen cabinetry can be installed on top glued down flooring
Compatible with most parquet flooring (e.g. herringbone & chevron)
Compatible with most types of under floor heating
Enables for easy re-sanding down the track
A more long-term investment that will add more value to your property

WHY WE DON'T RECOMMEND FLOATING FLOORS
A less costly method of installation, and with good reason as it results in a less desirable outcome
Can make a quality product sound and feel cheaper than it is
Known to be noisy and hollow-sounding to walk on, also the joints may squeak
Can't be installed over large areas because it requires expansion gaps
Not compatible with most parquet flooring (e.g. herringbone & chevron)
Must be installed after kitchen cabinetry
Makes the floor difficult to sand back down the track - the weight of the sander on a floating floor causes it to bounce around, resulting in unsightly sanding marks on the floor
More of a short-term investment, does not add as much value to your property
Gluing down a timber floor does cost more, however we believe that if you want to add value to your property it is a cost that you won't regret!