Introducing Millboard's new DuoFix side-fixing guide
Product News | March 10, 2021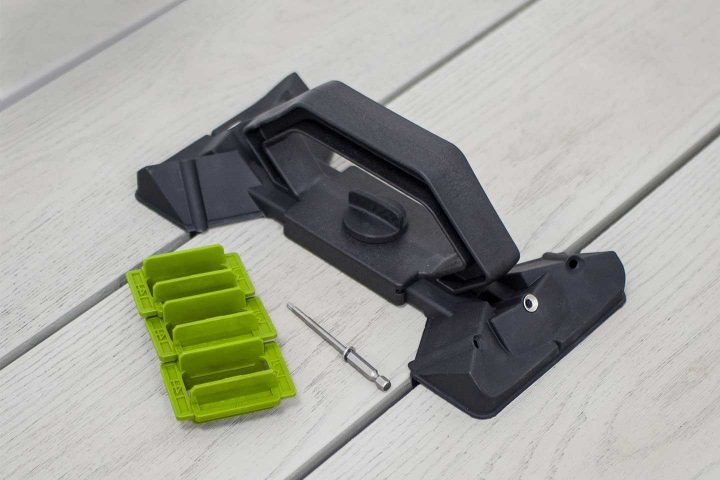 We are delighted to introduce you to Millboard's new DuoFix Side-Fixing Guide. This innovative tool provides a quick and easy solution to fix the boards from the side, resulting in a clean, hidden fixing finish. It's an easy alternative to our traditional near-invisible fixing method and is ideal to keep the face of the board completely clear of screw holes.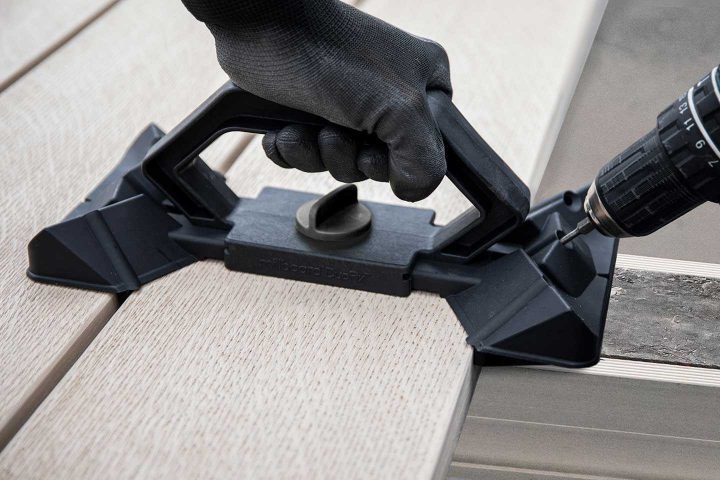 To use, DuoFix simply lays over the decking board and adjusts to widths of 145-200mm. This makes it compatible with all Millboard decking boards, and even some softwood decking boards.

When used in combination with Durafix® screws and the complimentary driver bit, DuoFix aligns the screws perfectly and controls the fixing depth, whilst providing a 6mm spacing between boards.