Parquet vs Plank: Wood Flooring Installation Costs
Advice | May 24, 2022
Parquet or patterned wood flooring is an attractive flooring option for those wanting to add a bespoke element to their interior. It involves arranging small wood slats in distinctive and repeating geometric patterns to create an intricate and opulent flooring feature.
Originating in 16th century France, parquet flooring was the epitome of wealth as aristocrats would flaunt their status by installing intricate geometrically designed flooring in their palaces. After reaching a peak in popularity in the early 1900s, parquet flooring has never gone out of style. Herringbone and Chevron remain the most popular parquet flooring choices installed in homes today.
While this flooring option is synonymous with luxury and timeless appeal, the installation comes with an expensive price tag when compared to a straight lay plank installation.
Below we provide the current estimated installation costs for both parquet and straight lay wood flooring. We also list the factors influencing the cost of installation for you to consider when deciding whether parquet flooring is the right choice for your project.
Straight lay plank Installation Costs
Plywood/particle board/existing timber substrate - $75-90 per m²
Concrete substrate - $90-140 per m2



Herringbone & Chevron Pattern Installation Costs
Plywood/particle board/existing timber substrate - $115-135 per m2
Concrete substrate - $135-165 per m2



Factors influencing cost
Laying a parquet wood floor is like laying a puzzle. The project's complexity will affect the installation cost as the more intricate the pattern is, the more labour-intensive and time-consuming the job will be.
Larger rooms and surrounding areas mean more floor area will need to be covered. Once again, this will result in a more time-consuming installation and the need for more product.
A standard square-shaped room or straight hallway will be much easier to work with than an awkwardly shaped room. Rooms with curved walls or unconventional corners and nooks will require a reputable installer with more technical installation abilities to undertake the project, resulting in higher installation costs for labour.
Installation costs will also be determined by the type of substrate the parquet wood flooring will be installed on. Installation on top of a plywood, particle board or existing timber substrate will be cheaper than a concrete substrate that needs more preparation and the addition of a moisture barrier.
Due to the smaller plank size of parquet flooring, the substrate will need to be completely level to ensure the planks sit flush. If there is even the slightest rise in flooring level, the planks will be noticeably uneven; therefore, additional costs may incur in order to level out the substrate.
Installation = More Wastage
When having wood flooring installed in your home, there will inevitably be a certain percentage of product 'wastage' due to offcuts. When installing straight lay planks, wastage comes in at around 10%, whereas Herringbone, for example, averages approximately 15-25% wastage. Therefore, the cost of the product will be a lot higher, adding to the overall cost of the project.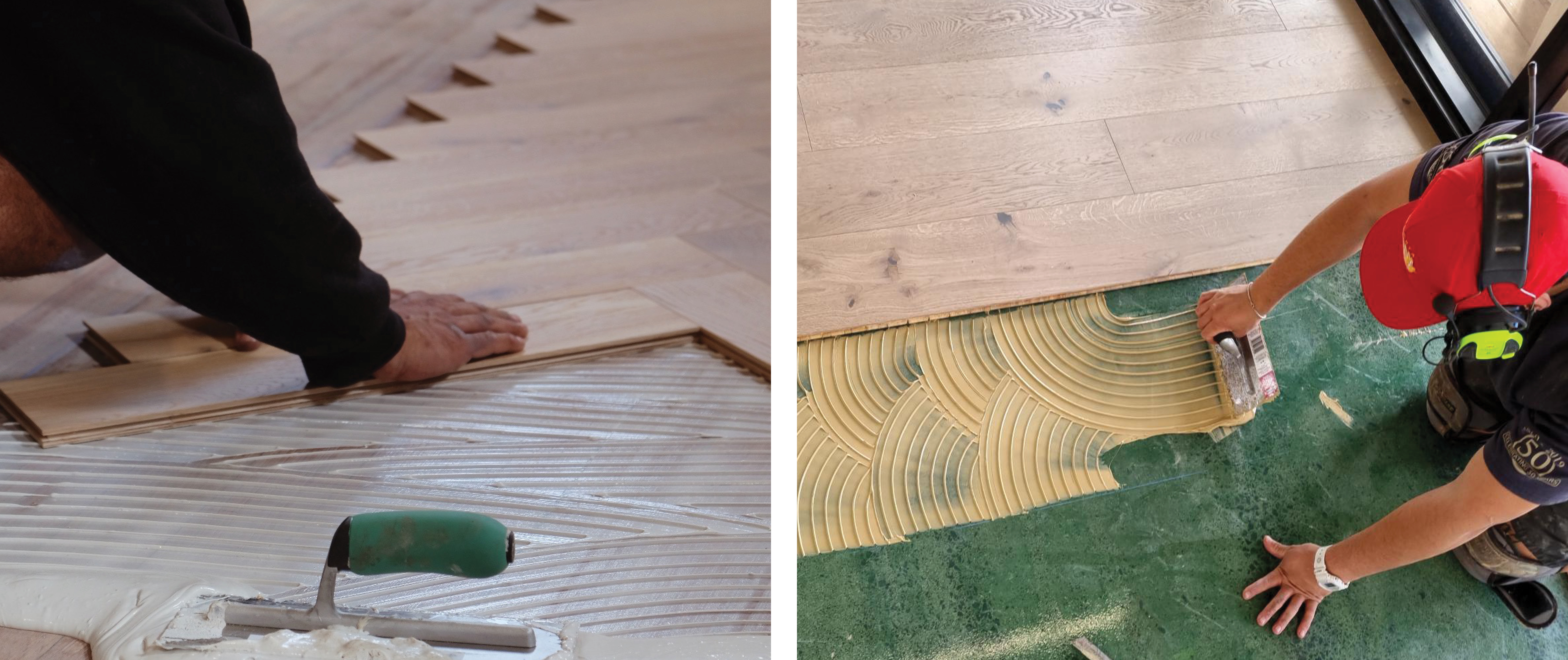 Although parquet flooring does come at a high cost, the investment you are making in your home and the luxurious feel it will bring to your interior will undoubtedly add value to your property.
Most of our engineered timber flooring collections offer Herringbone and Chevron options - you can view our products here.
If you have any questions or want more information about the parquet flooring options we offer, call our team of experts on 0800 445 494, email us at [email protected] or live chat with us on our website.