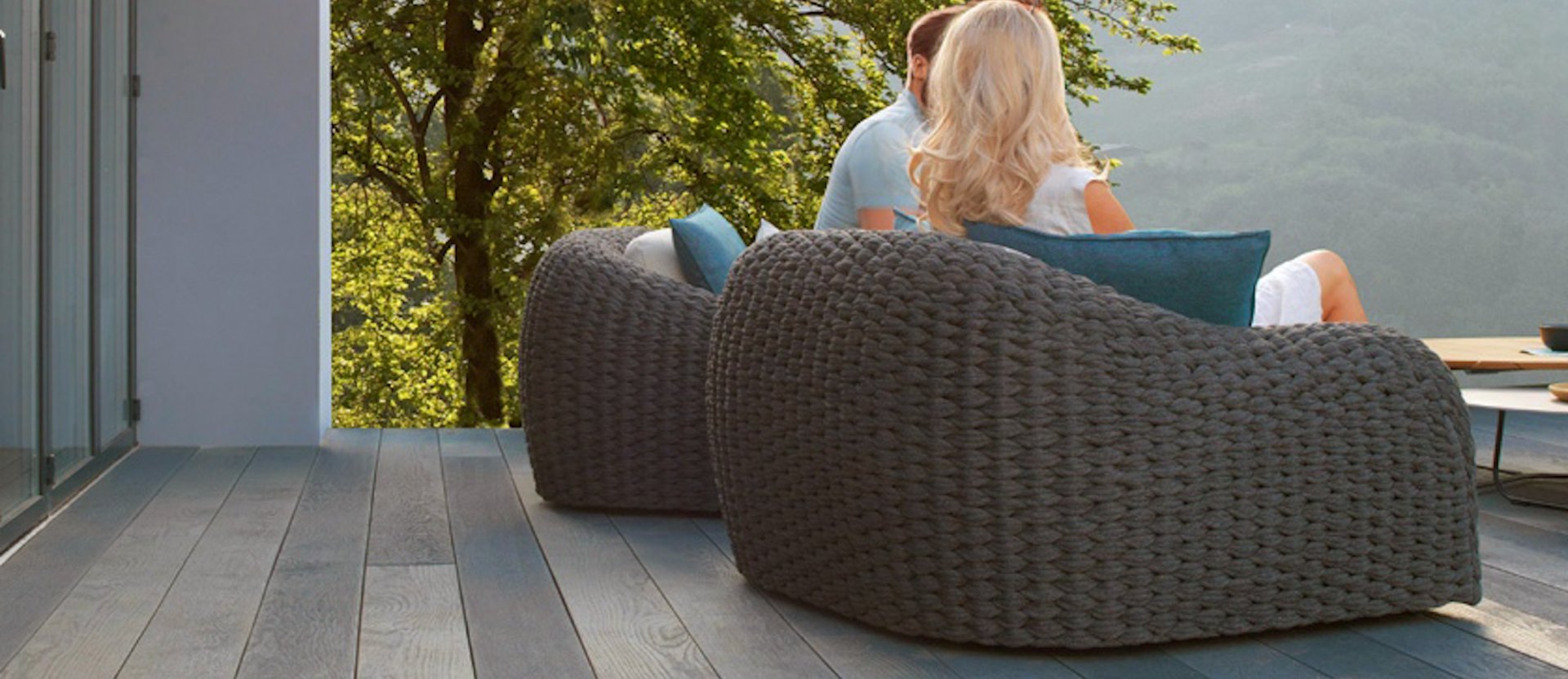 New Zealanders Top Millboard Concerns
May 28, 2019
Millboard is new to the market in NZ, how do we know it will perform?
Millboard was launched in the UK in 2006 and was designed with product performance in mind, unlike most traditional composite decking. Over the years Millboard has been used in projects from the cold of Scandinavia to the heat of Dubai and the humidity of Singapore with superior performance.
Millboard has been successfully used in projects across Australia since 2012 and finally reached NZ in 2018. Why only in 2018? Prior to this Millboard couldn't keep up with the global demand for their product, and New Zealand simply wasn't a priority. Now with a new high-yield factory in operation, Millboard is sold in over 16 countries worldwide and has been used in thousands of projects across the globe.

How will it handle NZ's UV?
In New Zealand's extreme conditions most decking materials will fade to some extent - whether natural or man-made. Millboard has been UV Stability tested to BS EN ISO 4892-2:2006 with a result of 2% LRV (shift over 5000 hours) which is deemed Exceptional. It's safe to say that in comparison to timber or other composites, Millboard offers best-in-class outdoor performance. For information on Millboard fade resistance, click here.
Does Millboard expand and contract?
The expansion and contraction rate of Millboard planks is very minimal compared to solid timber decking and traditional composite decking. Millboard typically expands/contracts at a rate of 0.1% of the length of the board, although it may reach 0.2% in some exceptions.
Thanks to the minimal expansion and contraction, Millboard planks (176 and 200mm wide) can be installed with as little as 4mm gap between lengths, which is very minimal for the width of the planks. In comparison, a 6-8mm gap between lengths is recommended for most solid timber decking planks between 130-140mm wide, and a 5mm gap between lengths is commonly recommended for traditional composite decking between 136-140mm wide. With Millboard you get wider boards and narrower gaps - a better look overall! For information on Milllboard expansion & contraction, click here.
How does the price compare to timber decking?
The subframe material and installation labour costs of Millboard are comparable to traditional decking. Upon purchasing, Millboard may appear more expensive than timber decking - however if you take into account its greater durability, increased lifespan and reduced maintenance requirement, the life cycle cost of Millboard is considerably less than that of timber decking. Timber decking boards typically last 10-15 years, and would need to be replaced more than once over the life-span of a single Millboard decking board. In addition to this, a Millboard deck will never need to be re-stained, painted, varnished or sealed.

Millboard decking also provides a consistent quality, appearance, strength and stability, as opposed to timber decking which can vary wildly in quality and appearance, planks are not equally strong or stable, and there's always the risk of warped or bowed boards. For more information on Millboard pricing, click here.
Is Millboard slip-resistant?
Yes, Millboard's unique Lastane® surface a soft elastomer coating has been carefully developed to provide a tough surface that greatly enhances slip resistance in wet conditions. In BS79.76 slip resistance tests, all styles of Millboard decking achieve one of the highest possible slip-resistant ratings. Millboard is also resistant to algae growth which can often contribute to slipperiness with other decking types. For more information on Millboard slip resistance, click here.
Does Millboard Decking mark OR STAIN?
The Lastane® finish is highly resistant to scratches, food and drink stains, and everyday wear and tear. Sharp objects such as unprotected table or chair legs, spiked shoes or metal planter bases can leave marks if dragged across the surface, so take care when moving these items around. As with most decking products there is a risk of marking from strong dyes and stains such as berries and animal droppings, however the risk can be reduced if the item of concern is removed as soon as possible. For more information on Millboard stain resistance, click here.
Are the colours consistent?
Millboard batches can vary slightly in colour due to the complicated process used to achieve the depth and variation of colour across the boards. As with all decking it is best to buy all you need at one time. If working with different batches we recommend distributing the different boards evenly throughout the area you are installing. For more information on Millboard colour variation, click here.
How is it fixed to the subframe?
Millboard is recommended to be fixed with Durafix" self drilling stainless steel screws. With these ingenious screws there is no need for pre-drilling or countersinking and the unique Lastane® surface coating covers back over the screw hole, leaving a virtually indistinguishable mark. Click here to watch Millboard's disappearing screws in action.

Does it require maintenance?
Unlike wood decks that require continuous maintenance, there is no need to restain, apply weather protectants or water seal products to Millboard Decking - Millboard decking is designed to stay looking fabulous year after year. Over time, dirt, dust, leaves and other debris may accumulate on the surface of your Millboard deck. To clean your deck you can simply use washing up liquid mixed with water and and a stiff bristle broom - there's normally no need for pressure washing. To remove spills and marks, simply use a mild detergent and a brush. Beware of using any solvents, chemicals or abrasive cleaners that could damage the surface. For more information on Millboard care requirements, click here.

What happens if a board gets damaged?
Millboard supply touch-up paints for each decking colour they produce - this can be applied to smaller surface scratches as a means of repair. If a board is seriously damaged you may prefer to removed it and replace it with a new board. A board can be removed by prising the board up, allowing the fixings to pull through the bottom of the board. The fixings should then be unscrewed from the subframe. Finally, a new board can be installed. For more information on replacing a board click here to watch Millboard's informative video.

What impact does it have on the environment?
Millboard decking boards are ideal for use as part of a sustainable design strategy. Their extended design life dramatically reduces the need for repair and replacement. Millboard as a company is focused on continued sustainability and have become the first premium outdoor flooring company in the world to have their carbon footprint independently verified. The embodied carbon of Millboard decking has been verified as 1.31kg / CO2e per m2. Millboard is an ISO 14001 certified company, complying with international environmental management practices. They are the only carbon-verified premium timber-free outdoor flooring material in the entire world. For more information on Millboard and the environment, click here.
Does Millboard Decking have a Warranty?
Yes, you can register for a warranty from Millboard within 90 days of your Millboard installation. You will be issues with either a 25-year Residential Warranty or a 5-year Limited Warranty depending on the installation application of the boards. For more information on Millboard warranties, click here.

View Millboard collection Order Millboard swatch kit Visit a Showroom