Muuro
A clean, contemporary collection of engineered timber wall & ceiling panelling products with an architectural aesthetic. Premium grade timber veneers, together with 2.7m lengths ensure Muuro provides a seamless, elegant look in any interior.
What is Muuro?
Muuro is an interior wall & ceiling panelling collection developed by Forté to address the demand for an interior panelling product with an architectural look that is straightforward, inexpensive, and easy to install.

Muuro provides an excellent alternative to traditional timber panelling and sarking products as its real wood veneer provides the same look at a more affordable price, whilst its engineered construction ensures that the product is structurally stable and will not warp or bow like solid timber products. It's long 2.7m lengths - with no shorts (unlike solid timber) - mean that you can achieve a seamless, join-free look when laying vertically on walls up to 2.7m high. Add to this the fact that Muuro is supplied pre-finished in a range of colours, requires no further finishing after installation, and is quick and easy to install - we believe Muuro is the best solution to interior wall & ceiling panelling yet!
What sets Muuro apart?

Clear grade timber (no knots or cracks) gives a premium clean, contemporary look

Long 2.7m lengths ensure no joins are required when laid vertically on walls up to 2.7m high
Supplied pre-finished, saving time and money. No guesswork with custom colouring - what you see is what you get

Looks just like solid timber panelling, but has a more stable engineered construction with real timber top layer

More affordable than solid timber panelling, both in material cost and installation
Uses approx 1/16th of the amount of precious hardwood resource compared to solid wood panelling of equivalent dimensions
Oak and walnut species have a higher density than most other popular wall panelling products which makes them less susceptible to damage

Durable, extra matte Bona lacquer finish is stain-resistant and easy to care for

Lightweight and easy to install - Unifit X® locking joint profile ensures quick and easy joining of the planks
Available in a range of colours to suit many interiors; including 4 styles in Oak and one in American Walnut
WHERE CAN MUURO BE USED?
Muuro can be used on walls & ceilings in interior applications such as;
Residential
Retail
Workplace
Hospitality


Please note: Muuro is not recommended for use in wet areas.
MUURO CONSTRUCTION & MANUFACTURING
Muuro is made in Spain using only the highest quality materials. The product is made up of several components; each hand-picked from the world's best suppliers in order to create a premium product.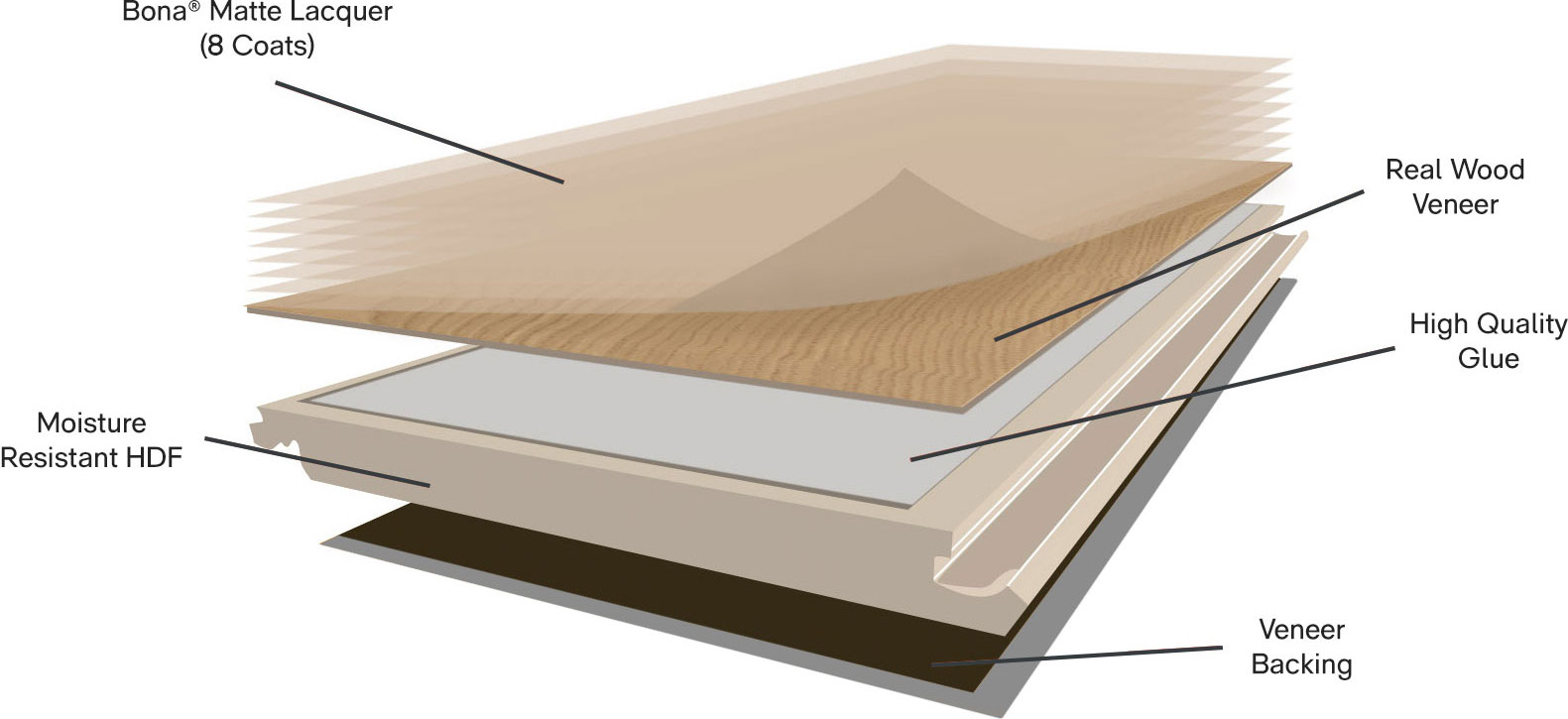 Bona® Matte Lacquer - sourced from Bona® in Sweden; worldwide-renown experts in stains and finishes
Real wood veneer - sourced from one of the leading and largest wood veneer suppliers in Europe
High quality, low VOC glue
Moisture-resistant HDF core with Unifit X® joint profile - sourced from Unilin in Belgium, the leading producers in this field with over 60 years' experience in producing core board. The Unifit X® joint profile is currently the most advanced locking profile of its type
Veneer backing

Who owns Muuro the brand?
Muuro was developed and is owned by Forté, a family business based in Auckland, New Zealand.