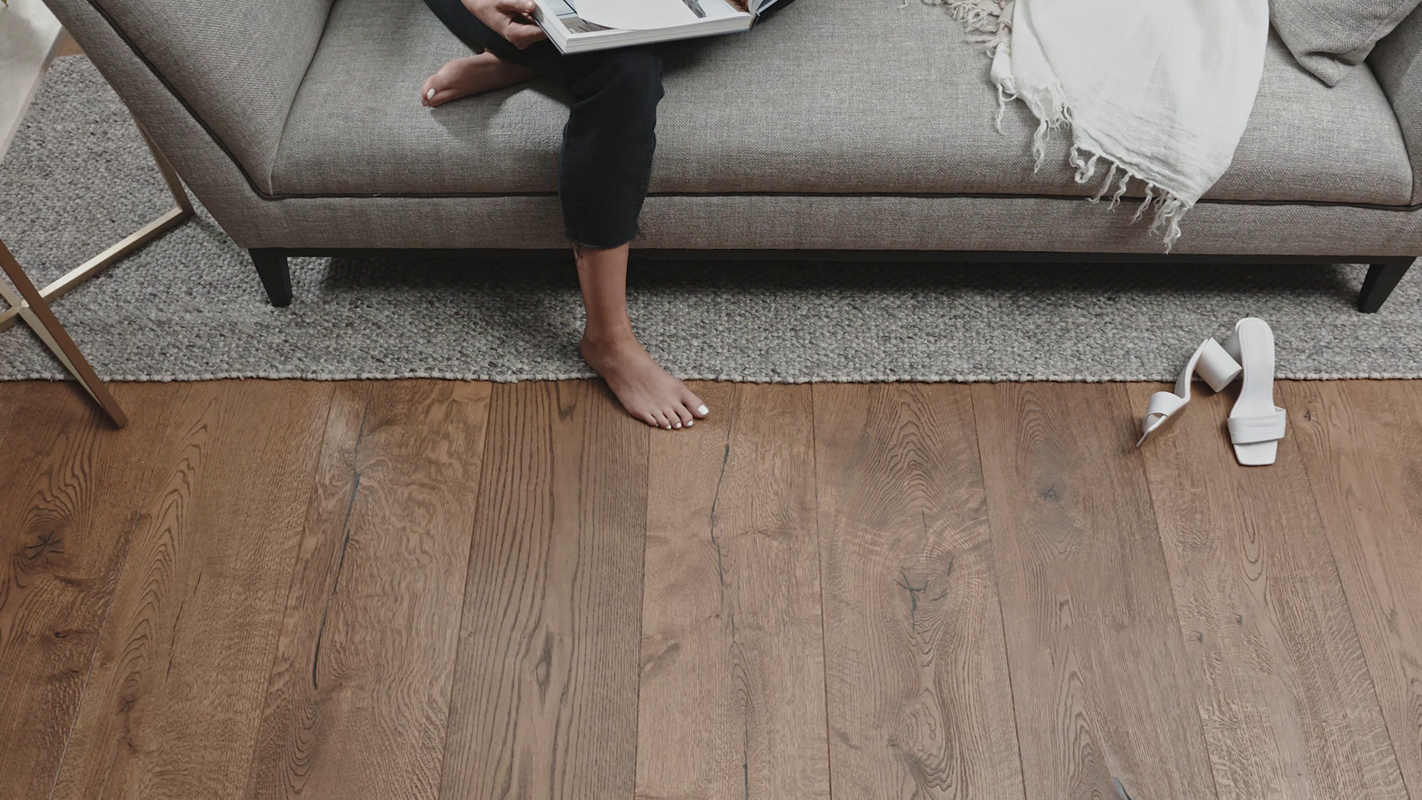 Wood Flooring
Forté engineered wood floors provide a foundation for beautiful and long-lasting interiors in New Zealand.Our flooring has an engineered construction providing ultimate stability, and ensuring it can be enjoyed for generations.Explore our extensive range of engineered wood flooring to find the perfect solution for your project.
See The Range
WHY CHOOSE A FORTÉ WOOD FLOOR?

All wooden floor collections are sustainably sourced and low in formaldehyde
Designed exclusively for New Zealand's diverse climates and kiwi lifestyles
Strict quality control processes ensure consistent quality
Pre-finished to ensure a more durable and accurate color
Nationwide network of approved craftsmen to install our floors
Experts in glue-down installation, ensuring the best sound and feel
THE BENEFITS OF WOODEN FLOORING
Why is Forté the premium choice for wood flooring?
Wood flooring comes in a range of types, styles and materials and are best made with hardwood due to its durability to scratches and damage. At Forté, our flooring has an engineered construction to guarantee quality even after years of use. Another important consideration is the environmental responsibility as engineered timber uses a third of the amount of slow-growing hardwood resources compared to solid timber. Our flooring is also designed exclusively for the sub-tropical climate of New Zealand, providing beauty and longevity for your home for years to come.
Why do engineered wood floors last longer?
Laminate flooring is a multi-layer synthetic flooring product with a photographic applique layer simulating real wood. This type of flooring is not made from real hardwood and is therefore not as durable and long-lasting as a real wood floor. If your laminate floor becomes damaged or scratched it is not as easy to restore and will most likely need to be replaced, whereas a wooden floor can be refinished several times to over its lifespan.
Is engineered wood flooring more cost-effective than the alternatives?
Our engineered wood flooring is a premium choice for your home. Although they have a higher upfront cost that other flooring alternatives, they are more superior in terms of quality, aesthetics, durability, sound and insulation. So, while you may pay less for other flooring products, they will not wear as well or last as long as an engineered wood floor and will need replacing when damaged. Wood flooring is more expensive at first but is a big investment that will last a lifetime and increase the value of your property.